Webber defeats Vettel, gets upper hand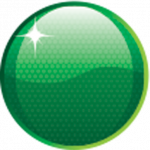 Mark Webber has bounced back from the controversial events of qualifying to dominate the British Grand Prix, moving himself ahead of team-mate Sebastian Vettel in the championship standings.
The Australian came out on top of a crucial first corner scrap with the pole-sitting Vettel, who had squeezed a fast-starting Webber to the inside heading into Turn 1, but subsequently found himself out of road on exit.
While Webber emerged with the lead, Vettel suffered a puncture and dropped almost a complete lap in the process.
Webber set about building a healthy margin over the pursuing Hamilton, pitted for tyres one lap after the McLaren, and dealt with a mid-race Safety Car (called due to debris on the circuit) to take a commanding win.
Hamilton hung on for second, while Nico Rosberg provided a much needed boost for Mercedes GP with third. The German had been involved in an entertaining tussle with Robert Kubica and Fernando Alonso early in the race, and managed to pass Kubica in the pits by stopping three laps later than the Renault.
Alonso meanwhile managed to pass Kubica around the outside in the Vale chicane, but was later served with a drive-through penalty for completing the move outside the bounds of the race track. Kubica retired with differential failure soon after, meaning a frustrated Alonso was unable to 're-address' the situation once the penalty had been given. The Spainard would eventually finish outside the points in 14th place.
The man who had started in 14th, Jenson Button, finished a fine fourth – having made up six places alone on the opening lap.
The McLaren driver led home the Williams of Rubens Barrichello and the Sauber of Kamui Kobayashi.
Vettel provided the late-race entertainment as he battled through to seventh after benefiting greatly from the mid-race Safety Car, moving ahead of compatriots Adrian Sutil, Michael Schumacher and Nico Hulkenberg in the closing laps.
Felipe Massa had another horrible day in the second Ferrari – picking up a puncture on the opening lap, and later spinning wildly into the infield on the exit of Luffield, before rejoining to finish 15th.
Webber's victory sees him become the first three-time race winner of the season. He now moves to third on the points table behind McLaren pair Lewis Hamilton and Jenson Button.
Britsh Grand Prix results
| | | | | |
| --- | --- | --- | --- | --- |
| Pos | Driver | Team | Laps | Time/Retired |
| 1 | Mark Webber | RBR-Renault | 52 | 1:24:38.200 |
| 2 | Lewis Hamilton | McLaren-Mercedes | 52 | +1.3 secs |
| 3 | Nico Rosberg | Mercedes GP | 52 | +21.3 secs |
| 4 | Jenson Button | McLaren-Mercedes | 52 | +21.9 secs |
| 5 | Rubens Barrichello | Williams-Cosworth | 52 | +31.4 secs |
| 6 | Kamui Kobayashi | BMW Sauber-Ferrari | 52 | +32.1 secs |
| 7 | Sebastian Vettel | RBR-Renault | 52 | +36.7 secs |
| 8 | Adrian Sutil | Force India-Mercedes | 52 | +40.9 secs |
| 9 | Michael Schumacher | Mercedes GP | 52 | +41.5 secs |
| 10 | Nico Hulkenberg | Williams-Cosworth | 52 | +42.0 secs |
| 11 | Vitantonio Liuzzi | Force India-Mercedes | 52 | +42.4 secs |
| 12 | Sebastien Buemi | STR-Ferrari | 52 | +47.6 secs |
| 13 | Vitaly Petrov | Renault | 52 | +59.3 secs |
| 14 | Fernando Alonso | Ferrari | 52 | +62.3 secs |
| 15 | Felipe Massa | Ferrari | 52 | +67.4 secs |
| 16 | Jarno Trulli | Lotus-Cosworth | 51 | +1 Lap |
| 17 | Heikki Kovalainen | Lotus-Cosworth | 51 | +1 Lap |
| 18 | Timo Glock | Virgin-Cosworth | 50 | +2 Laps |
| 19 | Karun Chandhok | HRT-Cosworth | 50 | +2 Laps |
| 20 | Sakon Yamamoto | HRT-Cosworth | 50 | +2 Laps |
| Ret | Jaime Alguersuari | STR-Ferrari | 44 | Brakes |
| Ret | Pedro de la Rosa | BMW Sauber-Ferrari | 29 | Accident damage |
| Ret | Robert Kubica | Renault | 19 | Driveshaft |
| Ret | Lucas di Grassi | Virgin-Cosworth | 9 | Hydraulics |
Chamopionship  ladder
| | | | | |
| --- | --- | --- | --- | --- |
| Pos | Driver | Nationality | Team | Points |
| 1 | Lewis Hamilton | British | McLaren-Mercedes | 145 |
| 2 | Jenson Button | British | McLaren-Mercedes | 133 |
| 3 | Mark Webber | Australian | RBR-Renault | 128 |
| 4 | Sebastian Vettel | German | RBR-Renault | 121 |
| 5 | Fernando Alonso | Spanish | Ferrari | 98 |
| 6 | Nico Rosberg | German | Mercedes GP | 90 |
| 7 | Robert Kubica | Polish | Renault | 83 |
| 8 | Felipe Massa | Brazilian | Ferrari | 67 |
| 9 | Michael Schumacher | German | Mercedes GP | 36 |
| 10 | Adrian Sutil | German | Force India-Mercedes | 35 |
| 11 | Rubens Barrichello | Brazilian | Williams-Cosworth | 29 |
| 12 | Kamui Kobayashi | Japanese | BMW Sauber-Ferrari | 15 |
| 13 | Vitantonio Liuzzi | Italian | Force India-Mercedes | 12 |
| 14 | Sebastien Buemi | Swiss | STR-Ferrari | 7 |
| 15 | Vitaly Petrov | Russian | Renault | 6 |
| 16 | Jaime Alguersuari | Spanish | STR-Ferrari | 3 |
| 17 | Nico Hulkenberg | German | Williams-Cosworth | 2 |
| 18 | Pedro de la Rosa | Spanish | BMW Sauber-Ferrari | 0 |
| 19 | Heikki Kovalainen | Finnish | Lotus-Cosworth | 0 |
| 20 | Karun Chandhok | Indian | HRT-Cosworth | 0 |
| 21 | Lucas di Grassi | Brazilian | Virgin-Cosworth | 0 |