Sebastien Loeb wins Rally Bulgaria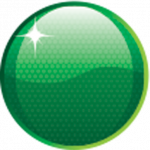 Sebastien Loeb's World Rally Championship lead is now up to 51 points over fellow Citroen driver Sebastien Ogier, after the six-time World Champion cruised to victory on the final day of Rally Bulgaria.
Citroen now has a 47-point lead over Ford in the manufacturers' standings with six rounds remaining.
The final day consisted of just four stages and 94 competitive kilometres, under the hottest conditions seen yet on the rally.
Loeb started the day with a 40-second lead and then controlled his pace to the finish, ending the rally with a 29.5 second advantage over his team-mate Dani Sordo.
"It was nearly a perfect rally for me," said Loeb.
"We made a great start on the first day and we were able to make a difference. The second day was really tricky.
"It was very easy to make a mistake but we made the right tyre choice in the morning, although maybe not the best one in the afternoon.
"Today was okay for us and we had no problems."
The Spaniard, however, had a fight on his hands as Petter Solberg's private Citroen was just five seconds behind him at the start of the day. Solberg and his new co-driver Chris Patterson were determined to overhaul the Spaniard, but in the end they just missed out on the runner-up spot.
Sebastien Ogier was a lonely fourth, while the factory Fords of Mikko Hirvonen and Jari-Matti had resigned themselves to fifth and sixth almost from the first day.
"We have to keep working hard to improve," said Hirvonen.
"We just tested a few things for future rallies today. I think we learned something that will help on the remaining asphalt rallies."
The championship returns to gravel later this month for one of the sport's classic events.  Rally Finland, complete with its high speed roller coaster jumps, is based in Jyväskylä on 29 – 31 July.
Results – Rally Bulgaria
| | | | |
| --- | --- | --- | --- |
| No | Driver | Car | Time |
| 1 | Sebastien Loeb | Citroen C4 WRC | 3:02:39.2 |
| 2 | Dani Sordo | Citroen C4 WRC | +0:29.5 |
| 3 | Petter Solberg | Citroen C4 WRC | +0:36.3 |
| 4 | Sebastien Ogier | Citroen C4 WRC | +1:55.0 |
| 5 | Mikko Hirvonen | Ford Focus RS WRC | +3:17.8 |
| 6 | Jari-Matti Latvala | Ford Focus RS WRC | +4:28.5 |
| 7 | Per Gunnar Andersson | Ford Focus RS WRC | +5:25.2 |
| 8 | Frigyes Turan | Peugeot 307 WRC | +7:04.0 |
| 9 | Matthew Wilson | Ford Focus RS WRC | +9:28.6 |
| 10 | Henning Solberg | Ford Fiesta S2000 | +13:06.0 |
 WRC  Drivers standings  after 7 of 13 rounds
| | | |
| --- | --- | --- |
| 1. | Sebastien Loeb | 151 |
| 2. | Sebastien Ogier | 100 |
| 3. | Mikko Hirvonen | 86 |
| 4. | Jari-Matti Latvala | 80 |
| 5. | Petter Solberg | 78 |
| 6. | Dani Sordo | 67 |
WRC  Manufacturers standings  after 7 of 13 rounds
| | | |
| --- | --- | --- |
| 1. | Citroen Total | 232 |
| 2. | BP Ford Abu Dhabi | 185 |
| 3. | Citroen Junior | 125 |
| 4. | Stobart M-Sport Ford | 98 |
| 5. | Munchi's Ford | 40 |