LDM looks into V8 chassis options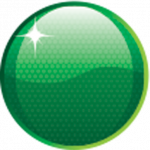 Lucas Dumbrell is considering his team's options, with chassis supplier appearing as the big question mark over the future.
Dumbrell's Gulf Western Oils Holden Commodore currently uses a Walkinshaw Racing-built chassis and engines, with technical assistance supplied by the Clayton-based team.
According to Dumbrell, the relationship between his first-year team and Walkinshaw Racing has worked very well, although another Holden supplier has emerged as a possibility for 2011 – champion team Triple Eight Race Engineering.
"There's a lot of great opportunities for next year," he said.
"Next year, there are a lot of options around – for drivers, suppliers. There's some good things on offer.
"Obviously I'm in a Walkinshaw car, and I've been pretty happy with it to date. So my options are this car, or Triple Eight cars, which are winning races and proven.
"At the moment I'm committed to Holden. The motorsport manager Simon McNamara has been very helpful to me in my first year, and I would have struggled at times without his help.
"I want to keep my loyalty stuck to Holden, similar to what my brother (Paul Dumbrell) did with Holden for many years until he switched to the dark side!"
Dumbrell confirmed that he wants to keep his team with its own identity and not have his entry prepared by another team – similar to the Rod Nash Racing/Ford Performance Racing relationship.
"I'm not really interested in losing my own team. That's why I set the team up myself," he said.
"I'm in the shop for five days a week, and I'm ready to say now that I don't want to be a customer of a team. I want a direct involvement in the team to have it running, have the accounts to look after, plus the preparation of the car.
"I don't want to lose the team's individuality, so it's not something I'm entertaining at the moment."
At the Sucrogen Townsville 400 last weekend, Cameron McConville made his debut for Lucas Dumbrell Motorsport, replacing Daniel Gaunt who competed with the team in the first 15 races of the year.
McConville endured a heavy practice accident on Friday before finishing 24th and 16th – maintaining the team's 100 percent finishing record.