How V8s almost raced on Goodyears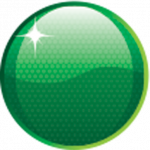 V8 Supercars could have been racing on Goodyear tyres, if a plan had been passed by the tyre giant a few years ago.
Speedcafe.com.au has learned that Dunlop, which is 100 percent owned by Goodyear, had considered changing the branding of its V8 Supercars tyres to Goodyear in an effort to boost the famous American tyre's image in Australia.
It was at the last tyre tender process, leading into the 2008 season, that Goodyear was considering bidding for the tender. The company eventually went with its known product – Dunlop – which eventually won the control tyre contract to the V8 Supercars Championship Series until the end of the 2012 season.
Dunlop has been the control tyre supplier to the category since the 2002 season.
Dunlop Motorsport manager Kevin Fitzsimons told Speedcafe.com.au that the chances of Dunlop's bid being branded Goodyear was a real chance.
"There was a big possibility that the tyre tender could have gone to Goodyear when we were going for this tender that we're in now," he said.
"We looked at all of the scenarios, and the only difference was that the tyres would have been made in America, and the exchange rate at that time would have made them more expensive, which was part of the reason why the decision was made to stay on Dunlops.
"The other reason is that Dunlop wanted to remain as the 'sports' brand, where Goodyear is the family car tyre market.
"The Dunlops are made in Japan, and because of the turn around time and the fact that they are closer, it made sense, but it was heavily considered."
Fitzsimons says that V8 Supercars wouldn't have had a problem with a change, if all the specification criteria could be met.
"They weren't going to have a problem, as long as the product was up to scratch, it wouldn't have made a great difference," he said.
"As long as the product met the criteria and the capabilities, it would have been fine."