Cory McClenathan takes somber Seattle win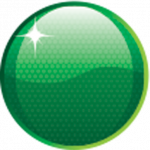 Cory McClenathan, Tim Wilkerson, and Greg Anderson have collected victories on a somber Sunday at the NHRA Northwest Nationals at Pacific Raceways outside of Seattle.
Earlier in the day, Top Alcohol Dragster racer Mark Niver, 60, from Phoenix, was involved in a fatal incident when his dragster crashed in the shutdown area during the semi-finals.
Top Fuel
The Top Fuel final featured two drivers who have swept the three-race Western Swing in their career, Antron Brown last season and McClenathan 13 years ago, and this year it was Cory Mac's turn to kick off the three-race affair with a victory as he defeated Brown, 3.88-seconds to 3.90-seconds, to collect his 34th Top Fuel victory and 38th overall, and vault into second place in the standings.
"Before the final, I thought, 'Antron and I have both won this thing [the Western Swing], and I wanted to be the first to do it two times,' " said McClenathan.
"It's a lot to ask for, and you can't get there unless you win this one, which is what we did. [Crew chief] Todd [Okuhara], Phil [Shuler], and the guys did a great job getting it down the track all day.
Funny Car
Wilkerson, runner-up in Bristol and a winner two weeks ago in Norwalk, reached his third straight final for the first time in his career and collected his second victory when he defeated Ron Capps, 4.22-seconds to 4.24-seconds in the final round to score his 16th career win. Wilkerson moved into fifth place with the win.
 "We seem like we've kind of come into our own in this kind of weather," said Wilkerson, who has scored more wins since the beginning of the 2008 season (11) than any other driver in the Funny Car division.
 "The cooler race track came back to me and helped us. You make so much power at this place, that it's hard to pull enough back to make it go without smoking the tires in the middle. I think running an alcohol car for years taught me about these things: you tune it up when you go the Midwest and tune it down when you go to the good air."
 Pro Stock
Anderson, hot off a sweep of the Norwalk event where he not only won the K&N Horsepower Challenge but also Sunday's Summit Racing Equipment NHRA Nationals, continued to remain red hot by collecting career win No. 62 on a 6.59-seconds to 6.62-seconds count against Johnny Gray.
Next round
The Western Swing continues next week with the 23rd annual Fram Autolite NHRA Nationals at Sonoma.