Class podium for Molly Taylor at Isle of Man Rally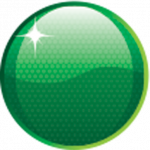 Molly and Coral Taylor have finished third in class and 14th outright at the treacherous Isle of Man Rally, round four of the British Rally Championship (BRC).
Driving her Citroen C2R2 Max to a podium result in the hotly contested Citroen Racing Trophy, Molly's overall performance was a sign of maturity in what had to be the toughest event so far in the 2010 BRC.
With the wet, slippery roads causing many drivers to come to grief, the 21-year-old was able to maintain a consistent pace and finish the event in a solid position.
"I am really happy with the learning over the weekend," said Molly Taylor.
"The goal was to increase the pace and fight for a podium, so I can't ask for more.
"It was an incredibly difficult rally and I'm very happy to have had a clean run."
This was the first time that four-time Australian Rally Champion co-driver, Coral Taylor had sat beside her daughter at a British Rally Championship event. Even for someone with so much experience in the sport, the Isle of Man Rally was a real eye opener.
"The roads on the Isle of Man are unlike anything you would drive on in Australia," said Coral Taylor.
"There is a real mixture of fast roads as well as some very technical narrow, fast, bumpy, cresty, hedge-lined roads."
"This is a specialised rally and the drivers who have competed here regularly are aware of the hazardous slippery sections.
"They have been very happy to share their knowledge and let us know which bits to look out for; particularly given both recce days were dry."
Molly Taylor's next major event is the Northern Ireland Rally on 20-21 August