Winterbottom races to Townsville win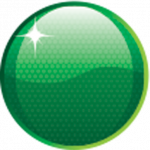 Mark Winterbottom has won a highly-entertaining final race at the Sucrogen Townsville 400.
The Orrcon Steel Ford Performance Racing driver led home championship leader James Courtney and Garth Tander, while it was a troublesome day for title contender Jamie Whincup, who suffered from rear brake problems in his TeamVodafone Commodore VE, finishing down in 23rd.
Winterbottom qualified sixth and snatched the lead during the first round of pit stops thanks to strategy, a speedy turn around by his team, plus slower stops by others. He held onto the lead until the end of the race.
The result has moved Winterbottom into third in the championship points.
After a controversial race yesterday, Courtney turned it around to take second place, extending his championship lead to 120 points.
The race went through a 'smash spell' on lap 42 when second-placed Tander understeered into the turn three wall, landing in the middle of the track. Courtney, following closely behind, baulked to avoid the stranded Commodore, only to be slammed into by Craig Lowndes, who had no where to go.
The incident ruled out front-row starter Lowndes, who was in line for a podium finish.
Fourth place went to Paul Dumbrell – one of his best-ever V8 Supercars race finish, who was one place ahead of Steve Richards, meaning Ford Performance Rcaing finished with all three of its cars in the top five.
Will Davison, Shane van Gisbergen, Jason Richards, Jonathon Webb and Jason Bargwanna rounded out the top 10.
Trading Post Racing's Jason Bright was on song for fifth place with only a handful of laps to go before more engine dramas plagued him.
Lap two made two driver's race very short when Rick Kelly (Jack Daniel's Racing), Tony D'Alberto (Centaur Racing) and Russell Ingall (Supercheap Auto Racing) came together at turn two, causing Ingall's car to launch over the back of D'Alberto's Commodore, forcing them both out. Kelly was able to continue, eventually finishing 13th.
The V8 Supercars Championship Series now heads into its nine-week mid-season break. The next round of the series will be the L&H 500 at Phillip Island on September 10-12.
V8 Supercars Championship Series Race 16 results
| | | | |
| --- | --- | --- | --- |
| 1 | 5 | Mark Winterbottom | 71 |
| 2 | 18 | James Courtney | 71 |
| 3 | 2 | Garth Tander | 71 |
| 4 | 55 | Paul Dumbrell | 71 |
| 5 | 6 | Steven Richards | 71 |
| 6 | 22 | Will Davison | 71 |
| 7 | 9 | Shane Van Gisbergen | 71 |
| 8 | 8 | Jason Richards | 71 |
| 9 | 19 | Jonathon Webb | 71 |
| 10 | 11 | Jason Bargwanna | 71 |
| 11 | 34 | Michael Caruso | 71 |
| 12 | 47 | Tim Slade | 71 |
| 13 | 15 | Rick Kelly | 71 |
| 14 | 4 | Alex Davison | 71 |
| 15 | 33 | Lee Holdsworth | 71 |
| 16 | 30 | Cameron McConville | 71 |
| 17 | 51 | Greg Murphy | 71 |
| 18 | 14 | Jason Bright | 71 |
| 19 | 7 | Todd Kelly | 71 |
| 20 | 16 | Tony Ricciardello | 70 |
| 21 | 12 | Dean Fiore | 68 |
| 22 | 17 | Steven Johnson | 65 |
| 23 | 1 | Jamie Whincup | 58 |
| DNF | 24 | Fabian Coulthard | 70 |
| DNF | 888 | Craig Lowndes | 41 |
| DNF | 10 | Andrew Thompson | 25 |
| DNF | 3 | Tony D'Alberto | 1 |
| DNF | 39 | Russell Ingall | 1 |
| DNF | 21 | Karl Reindler | 1 |
V8 Championship Series points table after Race 16
| | | |
| --- | --- | --- |
| 1 | James Courtney | 1947 |
| 2 | Jamie Whincup | 1827 |
| 3 | Mark Winterbottom | 1623 |
| 4 | Shane Van Gisbergen | 1598 |
| 5 | Garth Tander | 1509 |
| 6 | Craig Lowndes | 1479 |
| 7 | Lee Holdsworth | 1398 |
| 8 | Rick Kelly | 1352 |
| 9 | Michael Caruso | 1259 |
| 10 | Steven Johnson | 1151 |
| 11 | Paul Dumbrell | 1131 |
| 12 | Jason Richards | 1098 |
| 13 | Jonathon Webb | 1011 |
| 14 | Russell Ingall | 971 |
| 15 | Tim Slade | 951 |
| 16 | Will Davison | 945 |
| 17 | Todd Kelly | 870 |
| 18 | Tony D'Alberto | 849 |
| 19 | Jason Bright | 845 |
| 20 | Steven Richards | 810 |
| 21 | Alex Davison | 738 |
| 22 | Jason Bargwanna | 702 |
| 23 | Fabian Coulthard | 645 |
| 24 | Dean Fiore | 593 |
| 25 | Greg Murphy | 567 |
| 26 | Daniel Gaunt | 539 |
| 27 | Tony Ricciardello | 522 |
| 28 | Karl Reindler | 402 |
| 29 | Andrew Thompson | 335 |
| 30 | Cameron McConville | 90 |
| 31 | Paul Morris | 26 |