Vettel on pole as Red Bull dominates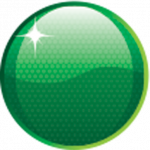 Sebastian Vettel has taken his fifth pole position of the season ahead of tomorrow's British Grand Prix, after again edging out team-mate Mark Webber in a tense final period of qualifying.
The Red Bull drivers enjoyed a whopping seven tenths of a second cushion back to the next fastest man – Ferrari's Fernando Alonso.
Vettel ended the session over a tenth clear of Webber, having further improved on an already pole-winning time after the chequered flag had fallen.
"Silverstone is unbelievable," said Vettel after the session.
"The corner combinations, I can only say it again and again, they're so much fun – especially in qualifying. Our car obviously works very well in these sorts of corners, it's so great, the speeds we reach here – I think we're all a bit crazy, but it's so much fun.
"It was a tight session today. In Q2 I wasn't perfectly happy – I think I was pushing too hard and tried a bit too much, so for Q3, I went a bit more conservative. I still had to push and I had two strong laps; in the end we got the pole, which is the key for tomorrow."
While the German beamed in the post-qualifying press conference, Webber was clearly downtrodden, lamenting being forced to run a different specification of front wing than his team-mate.
"That was pretty good – we did the best we could," said the Australian.
"It was a very tight fight with Sebastian again, unfortunately he got me, but we've got a long Grand Prix tomorrow."
Local hope Lewis Hamilton will join Alonso on the second row of the grid, after completing what he later described as his "best ever lap" in order to take fourth place away from Mercedes pilot Nico Rosberg in the dying stages.
"Fourth position makes me happy like you wouldn't believe," said Hamilton.
"We knew we were some way off the Red Bulls on sheer pace, so my grid position was really down to getting as good a lap as possible around here. Honestly, I reckon this is the best lap I've ever done."
The Vodafone backed team were forced to remove their new blown diffuser for Saturday's running, after practice had revealed that the system was not yet an improvement over their previous design.
While Hamilton still has some hope of victory tomorrow, it is a different story for team-mate Jenson Button, who will line up 14th on the grid after failing to make it past Q2.
"This morning the car was really good, so it felt like there was something wrong this afternoon," said a bemused Button.
"I don't yet know if there's an issue, but the car felt very strange. I had to take enormous amounts of front wing out, and I don't know why.
"We had a similar problem finding a good balance on Friday. We removed the blown diffuser overnight, and I'm comfortable that that was the right decision."
Rosberg's fifth signalled an improvement in form for Mercedes GP, and team-mate Michael Schumacher also made it into Q3 – the first time since May's Turkish Grand Prix that he had done so. The German will start tenth, behind Robert Kubica's Renault, Filipe Massa's Ferrari, Rubens Barrichello's Williams, and an impressive Pedro de la Rosa (BMW-Sauber).
Tonio Liuzzi qualified his Force India 15th, but will start 20th on the grid after being penalised for impeding Nico Hulkenberg during Q2.
Amongst those eliminated in Q1, Timo Glock produced a sterling drive to split the two Lotus drivers in his Virgin, putting himself 20th on the grid.
Qualifying; British Grand Prix
| | | | | | |
| --- | --- | --- | --- | --- | --- |
| Pos | Driver | Team | Q1 | Q2 | Q3 |
| 1 | Sebastian Vettel | RBR-Renault | 1:30.841 | 1:30.480 | 1:29.615 |
| 2 | Mark Webber | RBR-Renault | 1:30.858 | 1:30.114 | 1:29.758 |
| 3 | Fernando Alonso | Ferrari | 1:30.997 | 1:30.700 | 1:30.426 |
| 4 | Lewis Hamilton | McLaren-Mercedes | 1:31.297 | 1:31.118 | 1:30.556 |
| 5 | Nico Rosberg | Mercedes GP | 1:31.626 | 1:31.085 | 1:30.625 |
| 6 | Robert Kubica | Renault | 1:31.680 | 1:31.344 | 1:31.040 |
| 7 | Felipe Massa | Ferrari | 1:31.313 | 1:31.010 | 1:31.172 |
| 8 | Rubens Barrichello | Williams-Cosworth | 1:31.424 | 1:31.126 | 1:31.175 |
| 9 | Pedro de la Rosa | BMW Sauber-Ferrari | 1:31.533 | 1:31.327 | 1:31.274 |
| 10 | Michael Schumacher | Mercedes GP | 1:32.058 | 1:31.022 | 1:31.430 |
| 11 | Adrian Sutil | Force India-Mercedes | 1:31.109 | 1:31.399 |   |
| 12 | Kamui Kobayashi | BMW Sauber-Ferrari | 1:31.851 | 1:31.421 |   |
| 13 | Nico Hulkenberg | Williams-Cosworth | 1:32.144 | 1:31.635 |   |
| 14 | Jenson Button | McLaren-Mercedes | 1:31.435 | 1:31.699 |   |
| 15 | Vitantonio Liuzzi | Force India-Mercedes | 1:32.226 | 1:31.708 |   |
| 16 | Vitaly Petrov | Renault | 1:31.638 | 1:31.796 |   |
| 17 | Sebastien Buemi | STR-Ferrari | 1:31.901 | 1:32.012 |   |
| 18 | Jaime Alguersuari | STR-Ferrari | 1:32.430 |   |   |
| 19 | Heikki Kovalainen | Lotus-Cosworth | 1:34.405 |   |   |
| 20 | Timo Glock | Virgin-Cosworth | 1:34.775 |   |   |
| 21 | Jarno Trulli | Lotus-Cosworth | 1:34.864 |   |   |
| 22 | Lucas di Grassi | Virgin-Cosworth | 1:35.212 |   |   |
| 23 | Karun Chandhok | HRT-Cosworth | 1:36.576 |   |   |
| 24 | Sakon Yamamoto | HRT-Cosworth | 1:36.968 |   |   |