Tim Blanchard takes maiden V8 win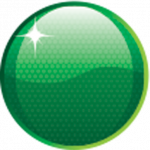 Tim Blanchard has won his first V8 Supercars race and round in Round 4 of the Fujitsu V8 Supercars Series at Townsville today.
Blanchard won Race 3 this afternoon after finishing sixth in yesterday's race and third in this morning's reverse grid heat.
David Russell finished second for the round but was involved in an incident with Steve Owen in Race 3 where Owen tagged the back of his Jayco Falcon.
After cruising to victory in Saturday's Race 1, Owen started form 10th for the reverse grid race but stormed through to the win.
When he tagged the back of Russell on lap five of the last race, Owen was handed a drive-through penalty, dropping him down the order.
Nick Percat finished fourth overall, with a best result of third place in the final race. Percat was running second in the race until passed by the recovering David Reynolds who failed to finish the first race after an engine failure.
Fifth overall was a great result for the returning Taz Douglas. After missing the first three rounds of the series due to cancer treatment, Douglas put in three consistent drives, telling Speedcafe.com.au that he was not feeling any effects of his recent illness.
Sixth outright went to James Moffat who should have won the final race but made a mistake at turn 11, getting stuck in the tyre wall momentarily.
Drew Russell, Scott McLaughlin, Reynolds and Aeron Russell rounded out the top 10 overall.
Craig Baird did not contest the final race on Sunday afternoon due to his commitments with ONE HD's coverage of the Formula One British Grand Prix.
Fujitsu V8 Series Race 2
| | | | |
| --- | --- | --- | --- |
| 1 | 45 | Steve Owen | 13 |
| 2 | 222 | Nick Percat | 13 |
| 3 | 999 | Tim Blanchard | 13 |
| 4 | 28 | David Russell | 13 |
| 5 | 38 | Craig Baird | 13 |
| 6 | 92 | Taz Douglas | 13 |
| 7 | 54 | David Reynolds | 13 |
| 8 | 93 | Scott McLaughlin | 13 |
| 9 | 71 | Marcus Zukanovic | 13 |
| 10 | 59 | Aaren Russell | 13 |
| 11 | 32 | Todd Fiore | 13 |
| 12 | 57 | Ben McCashney | 13 |
| 13 | 13 | Colin Sieders | 13 |
| 14 | 96 | Ryan Hansford | 13 |
| 15 | 75 | Aaron McGill | 13 |
| 16 | 58 | Drew Russell | 13 |
| 17 | 48 | Tony Bates | 13 |
| 18 | 26 | Luke Youlden | 13 |
| 19 | 777 | Rodney Jane | 13 |
| 20 | 86 | Wayne Miles | 13 |
| DNF | 46 | Geoff Emery | 10 |
| DNF | 95 | Nathan Vince | 7 |
| DNF | 99 | James Moffat | 2 |
| DNF | 66 | Phil Foster | 1 |
| DNF | 67 | Paul Morris | |
| DNF | 021 | Marcus Marshall | |
Fujitsu V8 Series Race 3
| | | | |
| --- | --- | --- | --- |
| 1 | 999 | Tim Blanchard | 18 |
| 2 | 54 | David Reynolds | 18 |
| 3 | 222 | Nick Percat | 18 |
| 4 | 28 | David Russell | 18 |
| 5 | 26 | Luke Youlden | 18 |
| 6 | 58 | Drew Russell | 18 |
| 7 | 99 | James Moffat | 18 |
| 8 | 92 | Taz Douglas | 18 |
| 9 | 71 | Marcus Zukanovic | 18 |
| 10 | 46 | Geoff Emery | 18 |
| 11 | 777 | Rodney Jane | 18 |
| 12 | 93 | Scott McLaughlin | 18 |
| 13 | 59 | Aaren Russell | 18 |
| 14 | 57 | Ben McCashney | 18 |
| 15 | 45 | Steve Owen | 18 |
| 16 | 32 | Todd Fiore | 18 |
| 17 | 48 | Tony Bates | 18 |
| 18 | 95 | Nathan Vince | 18 |
| 19 | 96 | Ryan Hansford | 18 |
| 20 | 86 | Wayne Miles | 17 |
| DNF | 75 | Aaron McGill | 5 |
| DNF | 13 | Colin Sieders | 4 |
Fujitsu V8 Series points
| | | |
| --- | --- | --- |
| 1 | Steve Owen | 1028 |
| 2 | Tim Blanchard | 752 |
| 3 | Nick Percat | 750 |
| 4 | David Russell | 667 |
| 5 | James Moffat | 615 |
| 6 | Rodney Jane | 604 |
| 7 | Aaren Russell | 506 |
| 8 | Ant Pedersen | 485 |
| 9 | Marcus Zukanovic | 462 |
| 10 | Drew Russell | 461 |
| 11 | Jack Perkins | 441 |
| 12 | Ryan Hansford | 441 |
| 13 | Geoff Emery | 424 |
| 14 | Paul Morris | 357 |
| 15 | Scott McLaughlin | 357 |
| 16 | Matthew Hamilton | 343 |
| 17 | Cameron McConville | 296 |
| 18 | Aaron McGill | 274 |
| 19 | Nathan Vince | 255 |
| 20 | Ben McCashney | 241 |
| 21 | Wayne Miles | 212 |
| 22 | Phil Foster | 188 |
| 23 | Owen Kelly | 151 |
| 24 | Daniel Jilesen | 145 |
| 25 | Todd Fiore | 142 |
| 26 | Craig Baird | 133 |
| 27 | John McIntyre | 129 |
| 28 | Taz Douglas | 117 |
| 29 | Paul Fiore | 78 |
| 30 | Tony Bates | 74 |
| 31 | Colin Sieders | 64 |
| 32 | David Reynolds | 38 |
| 33 | Luke Youlden | 20 |
| 34 | Adam Wallis | 0 |
| 35 | Marcus Marshall | 0 |