TeamVodafone locks out front-row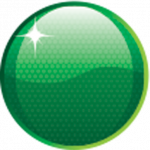 Jamie Whincup has taken his second pole position of the weekend, taking the top spot in Race 16 at the Sucrogen Townsville 400.
After winning yesterday's first 200km race, the TeamVodafone driver blitzed the field in the 20 minute all-in session, leading home his team-mate Craig Lowndes by a comfortable 0.28s.
"I'm really happy," he said
"We're in good shape for today, we're confident. I thought we had a great car yesterday, but it is even better today.
"And we'll have a TeamVodafone drag race to the first corner – I hope I don't blow the start like I did yesterday!"
While Whincup seemed to do it easy, the times between the following drivers were close. Lowndes edged out Garth Tander (Toll Holden Racing Team), James Courtney (Jim Beam Racing) and Jason Bright (Trading Post Racing), all separated by less than 0.3s.
Rounding out the top 10 is Mark Winterbottom (Orrcon Steel FPR), Will Davison (Toll HRT), Jason Richards (Team BOC), Steve Johnson (Jim Beam Racing) and Steve Richards (Dunlop Super Dealers FPR), who celebrates his 38th birthday today.
Lee Holdsworth (Fujitsu Racing) will start in 11th, followed by an impressive Jonathon Webb (Mother Energy Drinks) in 12th.
Today's V8 Supercars race at 1.35pm
Race 16 qualifying
| | | | |
| --- | --- | --- | --- |
| 1 | 1 | Jamie Whincup | 1:12.7275* |
| 2 | 888 | Craig Lowndes | 1:13.0095 |
| 3 | 2 | Garth Tander | 1:13.1002 |
| 4 | 18 | James Courtney | 1:13.1261 |
| 5 | 14 | Jason Bright | 1:13.1607 |
| 6 | 5 | Mark Winterbottom | 1:13.2774 |
| 7 | 22 | Will Davison | 1:13.2878 |
| 8 | 8 | Jason Richards | 1:13.3214 |
| 9 | 17 | Steven Johnson | 1:13.3435 |
| 10 | 6 | Steven Richards | 1:13.3440 |
| 11 | 33 | Lee Holdsworth | 1:13.3552 |
| 12 | 19 | Jonathon Webb | 1:13.3620 |
| 13 | 51 | Greg Murphy | 1:13.3844 |
| 14 | 55 | Paul Dumbrell | 1:13.3851 |
| 15 | 15 | Rick Kelly | 1:13.4166 |
| 16 | 3 | Tony D'Alberto | 1:13.4546 |
| 17 | 9 | Shane Van Gisbergen | 1:13.4768 |
| 18 | 39 | Russell Ingall | 1:13.4798 |
| 19 | 24 | Fabian Coulthard | 1:13.5787 |
| 20 | 11 | Jason Bargwanna | 1:13.5812 |
| 21 | 34 | Michael Caruso | 1:13.5956 |
| 22 | 10 | Andrew Thompson | 1:13.6622 |
| 23 | 21 | Karl Reindler | 1:13.6925 |
| 24 | 4 | Alex Davison | 1:13.7422 |
| 25 | 47 | Tim Slade | 1:13.8073 |
| 26 | 30 | Cameron McConville | 1:13.8208 |
| 27 | 12 | Dean Fiore | 1:13.8239 |
| 28 | 7 | Todd Kelly | 1:13.8531 |
| 29 | 16 | Tony Ricciardello | 1:15.1429 |