Sebastien Loeb keeps Bulgarian Rally lead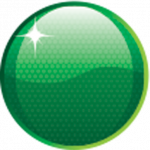 Sebastien Loeb continues to lead Rally Bulgaria at the end of the second day, but all eyes were on another Citroen C4 WRC as Norwegian Petter Solberg dominated the timesheets to win each of the three stages afternoon stages.
The Citroen Total World Rally Team had been warned of potential storms on the stages this afternoon and rather than risk being caught out on an unsuitable hard compound Pirelli tyre, the French squad elected to send Loeb out on soft rubber. In the end, the rain didn't arrive, but the six-time champion made it safely back to service – and with an extended advantage over team-mate Dani Sordo.
Sordo ran with hard tyres at the front of his C4 and soft compound at the back. The compromise made it tricky for the Spaniard to fend off Solberg's advances. He departed service with a 26.8-second advantage and returned just 4.7 seconds ahead of the 2003 world champion.
At the head of the field, Loeb was relaxed about his position.
"Everything is perfect," he said.
"The tyre was not the right choice, but it was the safe choice for me this afternoon. It made sense to do this. The tyre worked well, it was moving about and that changed the handling of the car a little, but it was okay, I could adapt to it."
Solberg was on top form, but he insisted he wouldn't be getting carried away.
"We've got to remember that a podium result is the thing I am chasing here," said Solberg.
"I'm not going to go mad – but it's been a good afternoon. We made some changes to the suspension at service mid-way through today and I have the real confidence in the car now.
"I could go fast before, but now I can fly."
Sebastien Ogier remained firmly in no-mans' land with a big gap to Solberg and the same behind to Mikko Hirvonen's fastest Ford. After a torrid morning in his Focus RS WRC, Hirvonen was happier through the afternoon's three stages.
Hirvonen's team-mate Jari-Matti Latvala suffered more misery through the afternoon as his car hit power steering problems when a pipe was damaged on the system. He had to drive two stages with no assistance.
The final day of the inaugural Rally Bulgaria will be run over four stages totalling just under 95 competitive kilometres.
Leaderboard – End of Leg #2 Rally Bulgaria
| | | | |
| --- | --- | --- | --- |
| No | Driver | Car | Time |
| 1 | Sebastien Loeb | Citroen C4 WRC | 2:12:49.3 |
| 2 | Dani Sordo | Citroen C4 WRC | +0:40.5 |
| 3 | Petter Solberg | Citroen C4 WRC | +0:45.2 |
| 4 | Sebastien Ogier | Citroen C4 WRC | +2:05.7 |
| 5 | Mikko Hirvonen | Ford Focus RS WRC | +2:50.4 |
| 6 | Jari-Matti Latvala | Ford Focus RS WRC | +3:33.1 |
| 7 | Per Gunnar Andersson | Ford Focus RS WRC | +4:35.8 |
| 8 | Frigyes Turan | Peugeot 307 WRC | +5:39.2 |
| 9 | Matthew Wilson | Ford Focus RS WRC | +7:44.7 |
| 10 | Henning Solberg | Ford Fiesta S2000 | +10:04.6 |