Reutimann scores second NASCAR win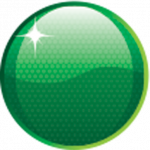 David Reutimann held off Carl Edwards in a green-flag run after the final round of pit stops Saturday night and picked up his second-career NASCAR Sprint Cup victory in the LifeLock.com 400 at Chicagoland Speedway.
Reutimann, who is expected to re-sign with Michael Waltrip Racing, won for the first time since May 2009, when he went to Victory Lane in the rain-shortened Coca-Cola 600 at Charlotte.
Edwards ran second in an encouraging performance for the beleaguered No. 99 Roush Fenway Ford team. Jeff Gordon finished third, followed by Clint Bowyer and polesitter Jamie McMurray. Kasey Kahne, Jeff Burton, Denny Hamlin, Tony Stewart and Paul Menard completed the top 10 in the 19th series race of the season.
What was an excellent night for Reutimann, Edwards and Gordon was a disaster for Cup leader Kevin Harvick, four-time defending series champion Jimmie Johnson and Australian driver Marcos Ambrose.
For Ambrose, he endured a frustrating evening in a car that was difficult to drive. The JTG driver fell two-laps behind his Michael Waltrip Racing stablemate and eventual race winner Reutimann at the chequered flag.
"It was one of those nights where nothing really worked," Ambrose said.
"On every pit stop we tried something different with the set-up of the car, we were chasing the handling, but it just wasn't working for us.
"It's a shame, we've been making some good headway on these intermediate ovals, but we've got to go back to the workshop and have a think about our strategy.
Harvick fought trouble all race long, at one point bringing his No. 29 Chevrolet to the garage to change the fuel pump and fuel pump cable. He lost 16 laps in the process and finished 34th, 16 laps down.
Johnson may have had the fastest car – having led the first 92 laps – but he hurt his own cause twice before the race was 150 laps old. On the way to a green-flag stop on Lap 93, Johnson missed the entrance to pit road, and lost the lead to McMurray. He spent the next 40 laps running down the driver of the No. 1 Chevy.
Less than two laps after a restart on Lap 136, Johnson spun on the backstretch while running in close quarters with the No. 56 Toyota of Martin Truex Jr. It was impossible to tell, even after multiple replays, whether Truex's car made slight contact with Johnson's Chevy or whether Truex simply took the air off Johnson's spoiler and caused him to lose control.
Whatever the case, Johnson restarted 24th on Lap 14, and matters got worse. On Lap 169, Johnson radioed, "Right front flat –I scrubbed the wall a little bit," and brought his car to pit road for four new tires.
He came out of the pits two laps down and ultimately finished 25th, one lap down.
Chicagoland Speedway- LifeLock.com 400

1. David Reutimann (Toyota)
2. Carl Edwards (Ford)
3. Jeff Gordon (Chevrolet)
4. Clint Bowyer (Chevrolet)
5. Jamie McMurray (Chevrolet)
6. Kasey Kahne (Ford)
7. Jeff Burton (Chevrolet)
8. Denny Hamlin (Toyota)
9. Tony Stewart (Chevrolet)
10. Paul Menard (Ford)
28. Marcos Ambrose (Toyota)
NASCAR Sprint Cup Standings (after race 19 of 36)

1. Kevin Harvick (Chevrolet)- 2745 points
2. Jeff Gordon (Chevrolet)- 2642
3. Jimmie Johnson (Chevrolet)- 2557
4. Denny Hamlin (Toyota)- 2542
5. Kurt Busch (Dodge)- 2524
6. Matt Kenseth (Ford)- 2446
7. Kyle Busch (Toyota)- 2389
8. Jeff Burton (Chevrolet)- 2465
9. Tony Stewart (Chevrolet)- 2389
10. Carl Edwards (Ford)- 2345
11. Greg Biffle (Ford)- 2292
12. Clint Bowyer (Chevrolet)- 2286
28. Marcos Ambrose (Toyota)- 1739