Horner denies favouring Vettel, again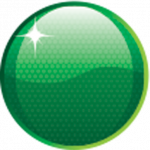 While Red Bull Racing dominated qualifying at Silverstone, all was not rosy inside the team after the session, as team principal Christian Horner was once again forced to deny favouring Sebastian Vettel over team-mate Mark Webber.
This time, the controversy centred on Vettel and Webber being sent out for qualifying with different specification front wings.
The team had started Saturday's running with two updated wings available, but found its stock depleted by one after Vettel had his fail during the morning's third practice session.
The decision to let the German driver qualify with the new wing that had previously been allocated to Webber was not surprisingly a sensitive subject for those inside the Milton Keynes based squad.
When asked for his feelings on the matter in the post-qualifying press conference, Webber gave a stern one-sentence answer.
"I think the team is happy with the result today," he said.
After the session, Horner sought to clarify the situation, and took responsibility for the decision.
"After this morning's incident we only had one new spec front wing available for qualifying, which Adrian (Newey, designer) was very keen to run – not necessarily because it was better, but because it offered a new direction to look at," he said.
"Therefore it came to me to make a difficult decision as to which car it went on. A situation like that is not ideal and it doesn't happen very often. It went to Sebastian based on Championship position, his performance in P3 and the drivers' feedback on the different front wings from yesterday."
Webber downplayed his chances of being able to challenge his team-mate in the race, and joked that he'd rather not have beaten Ferrari's Fernando Alonso into second position.
"We will see," he said of challenging Vettel.
"I would rather be third on the grid [than second], probably. Fernando is on the clean side. As usual we know that second on the grid at most tracks this year is shit, so that's why pole is big."
For the full qualifying report CLICK HERE.