Courtney escapes 10 point penalty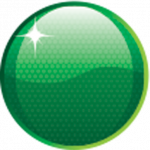 James Courtney has avoided a 10-point penalty after a clash with Jim Beam Racing team-mate Steve Johnson in yesterday's first race at the Sucrogen Townsville 400.
In a stewards hearing this morning, Courtney was found guilty of the altercation, however, the stewards considered all the relevant circumstances of the matter and imposed no penalty.
The non-penalty means that Courtney remains 18 points ahead of Jamie Whincup after 15 races in the V8 Supercars Championship Series.
Last night, Johnson had expressed his disappointment with Courtney after comments that Courtney had made over the radio to the team. Courtney clarified the radio chat, telling Speedcafe.com.au that it was a misunderstanding from a previous incident.
"In regards to the incident, I put my hand up and said it was my fault," the title leader said.
"As soon as it happened, I got on the radio and explained to the guys what had happened. Two laps later, I was trying to work out what happen – whether it was oil on the track or contact with Fabian at the start. That's when I said 'If Steve had given me more room at the start, we wouldn't have touched.' It wasn't about the incident that we had.
"We were already passed that and trying to work out what was going on with the car."
Courtney was pleased to keep the 10 points, saying it was a racing incident.
"Things happen when you race together – we were racing hard and people make mistakes," he said.
"I can understand everyone being upset. I would have been the same. Everyone up and down pit lane is the same. Like I said, things happen, it wasn't intentional and everyone has calmed down now and we're all fine."