Aussie one-two in British Grand Prix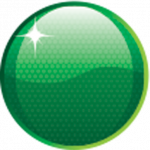 Australian riders Chris Holder and Jason Crump have finished one-two in the FIM British Speedway Grand Prix at Cardiff's Millennium Stadium.
Competing in his first ever World Championship final Holder lead home three-time World Champion, and fellow Aussie, Jason Crump, new series leader Jaroslaw Hampel and Danish hotshot Hans Andersen after powering away from the tapes in the final.
The 2008 Australian Champion admitted that he was taken aback by a raucous, record-breaking 44,150 crowd, but showed no sign of nerves on his first appearance in the Welsh capital.
He led Rune Holta, Tomasz Gollob and Nicki Pedersen home in his opening race and went on to accrue 10 points from his five heats. This was before he stormed through his semi-final, before sealing his landmark victory – a win that left the bubbly Sydneysider struggling for words.
"I'm stoked to be here and I honestly can't believe it. It was a bit of blur and I can't remember how I got there, but I did," said Holder.
"What happened tonight was unreal. Even on the track walk when there were just a few thousand people, I heard the atmosphere and knew it was going to be a good one.
"On the parade lap I didn't know whether to laugh or cry. It was a pretty intense sort of feeling.
"I got the win in heat one, which was awesome for me. I plugged my way through the heats and made two good starts when I had to.
"I honestly didn't think that was possible and I don't have the words for it. I'm stoked that it happened. I've got no words – I'm so happy."
Earlier in the night Holder and Crump came together during a heat race which led to a heated discussion between the pair, however, all was forgotten by the end of the night.
"I've got to apologise to Jason. I was probably out of order there. It was heat of the moment I guess. I have no hard feelings and I hope he's the same," said Holder
Crump had a more humourous when reflecting on the incident "Chris had his skirt on and I pulled my handbag out for a minute."
While Holder surged up to fifth in the World Championship with 60 points, Hampel took charge at the top on 92 – two ahead of his fellow countryman Tomasz Gollob.
British Speedway Grand Prix
Millennium Stadium, Cardiff
Final
| | |
| --- | --- |
| 1. | Chris Holder |
| 2. | Jason Crump |
| 3. | Jaroslaw Hampel |
| 4. | Hans Andersen |
Semi-Final 1
| | |
| --- | --- |
| 1. | Chris Holder |
| 2. | Hans Andersen |
| 3. | Rune Holta |
| 4. | Tomasz Gollob |
Semi-Final 2
| | |
| --- | --- |
| 1. | Jaroslaw Hampel |
| 2. | Jason Crump |
| 3. | Freddie Lindgren |
| 4. | Nicki Pedersen |
WORLD CHAMPIONSHIP STANDINGS
| | | |
| --- | --- | --- |
| 1. | Jaroslaw Hampel | 92 |
| 2. | Tomasz Gollob | 90 |
| 3. | Jason Crump | 75 |
| 4. | Kenneth Bjerre | 66 |
| 5. | Chris Holder | 60 |
| 6. | Rune Holta | 56 |
| 7. | Hans Andersen | 56 |
| 8. | Nicki Pedersen | 51 |
| 9. | Andreas Jonsson | 48 |
| 10. | Freddie Lindgren | 43 |
| 11. | Magnus Zetterstrom | 43 |
| 12. | Chris Harris | 42 |
| 13. | Greg Hancock | 41 |
| 14. | Tai Woffinden | 28 |
| 15. | Emil Sayfutdinov | 27 |
| 16. | Janusz Kolodziej | 12 |
| 17. | Davey Watt | 6 |
| 18. | Adrian Miedzinski | 6 |
| 19. | Antonio Lindback | 6 |
| 20. | Piotr Protasiewicz | 5 |
| 21. | Scott Nicholls | 4 |
| 22. | Matej Kus | 3 |
| 23. | Leon Madsen | 3 |
| 24. | Nicolai Klindt | 1 |