Wilson backs more cars, plans for 2011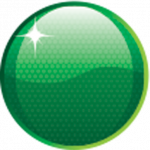 Wilson Security has thrown its support behind two more V8 Supercars in this weekend's Sucrogen Townsville 400 as the company hones in on locking away its 2011 plans.
Dean Fiore's Ford Falcon FG and Karl Reindler's Holden Commodore VE both have secured late one-off sponsorhip deals, with Fiore carrying the Wilson brand on the windscreen and rear wing, while Reinder's car has Wilson on the front bar.
The deals are on top of Wilson's existing major sponsorship of Tim Slade's Stone Brothers Racing-prepared Falcon FG.
CEO John McMellan told Speedcafe.com.au that Townsville's growing resource market is the reason behind having a larger presence at the track.
"Townsville is an important, emerging market for us business wise because of the resource sector up here," he said.
"Our new deals widens the awareness at such a good event."
McMellan explained that the sponsorship of Reinder's car was a good fit, considering that Wilson ambassador John Bowe is Reindler's trackside mentor.
"Karl's car is an easy thing for us, because we've got John Bowe with us. John is one of Wilson's ambassadors, so it pays to reinforce John's association with Karl's car," he said.
"For Dean, it is because he's a nice guy and he's driving Fabian Couthard's car from last year (which was sponsored by Wilson Security). I felt there was a good opportunity to take a one-off deal with him and build our exposure and do something for him.
"That car went really well last year, Dean has had a good year, and hopefully he'll have a good run this weekend."
McMellan is close to locking away his sponsorship deal for next year and says that one of the priorities for his brand is that he wants full ownership of a car.
"We've designed cars already – in both Ford and Holden models." he said.
"We know what deal we're looking for in terms of the commercial deliverables on the track. We've got a number of people we'd like to explore those with, but it is probably fair to say that we're pleased with how good a job Tim Slade is doing this year.
"In the last two events, it has been fantastic for him and fantastic for us as well. Tim has always been a great lad for us brand-wise and corporately. He's a genuine nice young man and to see his track performance step up is fantastic for us. It has turned him into the complete package.
"We would like to definitively know what we're doing by the end of the nine-week break, and to close it down even more, to have it done within the next four weeks. But whether we announce that then is another thing …"