Whincup crushes the field in Townsville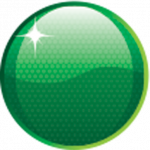 Jamie Whincup has dominated the opening race of the Sucrogen Townsville 400, leading almost every lap of the 72-lap event.
The TeamVodafone driver decimated the field in Race 15 of the V8 Supercars Championship Series, with the only glitch in his race being a slow start.
Both Garth Tander (Toll Holden Racing Team) and Mark Winterbottom (Orrcon Ford Performance Racing) passed Whincup at the start, but it only took him a handful of laps to reassert his position to claim the top spot.
Tander took second ahead of Winterbottom. Lee Holdsworth (Fujitsu/GRM) took a consistent fourth place – never threatening a podium place, and holding out a late challenge from championship leader James Courtney, who finished an eventful fifth.
In the opening stages of the race, Courtney clashed with his Jim Beam Racing team-mate Steve Johnson, turning Johnson around and out of the running. Despite some minor damage to Courtney's front bar, he raced on to fifth to marginally hold his title lead over Whincup. However, Courtney's position may be in jeopardy with a  stewards meeting to follow regarding the clash with Johnson, who recovered from the spin to take 11th place.
After a poor qualifying position, Russell Ingall mounted a mega comeback in his Supercheap Auto Racing Commodore VE. 'The Enforcer' eventually finished sixth after a great battle over the last few laps with Team BOC's Jason Richards, who was equally as strong during the race after a difficult qualifying session.
Shane van Gosbergen (SP Tools Racing) passed Steve Richards (Dunlop Super Dealers FPR) with five laps to go to take eighth place, while Paul Dumbrell (The Bottle-O Racing) rounded out the top 10.
Craig Lowndes was provisional fastest in qualifying, but his day only got worse. A mistake and the top 10 shootout, followed by a clash with the concrete wall at the opening corner put paid to his run.
In the 'did not finish' category was Jason Bright, Tony D'Alberto and Andrew Thompson. Bright had engine problems, while D'Alberto did not start the race after rear end problems plagued his entry.
V8 Supercars Race 15 result
| | | | |
| --- | --- | --- | --- |
| 1 | 1 | Jamie Whincup | 72 |
| 2 | 2 | Garth Tander | 72 |
| 3 | 5 | Mark Winterbottom | 72 |
| 4 | 33 | Lee Holdsworth | 72 |
| 5 | 18 | James Courtney | 72 |
| 6 | 39 | Russell Ingall | 72 |
| 7 | 8 | Jason Richards | 72 |
| 8 | 9 | Shane Van Gisbergen | 72 |
| 9 | 6 | Steven Richards | 72 |
| 10 | 55 | Paul Dumbrell | 72 |
| 11 | 17 | Steven Johnson | 72 |
| 12 | 47 | Tim Slade | 72 |
| 13 | 4 | Alex Davison | 72 |
| 14 | 24 | Fabian Coulthard | 72 |
| 15 | 15 | Rick Kelly | 72 |
| 16 | 19 | Jonathon Webb | 72 |
| 17 | 7 | Todd Kelly | 71 |
| 18 | 22 | Will Davison | 71 |
| 19 | 34 | Michael Caruso | 71 |
| 20 | 12 | Dean Fiore | 71 |
| 21 | 21 | Karl Reindler | 71 |
| 22 | 11 | Jason Bargwanna | 71 |
| 23 | 51 | Greg Murphy | 71 |
| 24 | 30 | Cameron McConville | 70 |
| 25 | 16 | Tony Ricciardello | 70 |
| 26 | 888 | Craig Lowndes | 61 |
| DNF | 14 | Jason Bright | 44 |
| DNF | 3 | Tony D'Alberto | 31 |
| DNF | 10 | Andrew Thompson | 27 |
V8 Championship Series
| | | |
| --- | --- | --- |
| 1. | James Courtney | 1809 |
| 2. | Jamie Whincup | 1791 |
| 3. | Shane Van Gisbergen | 1502 |
| 4. | Craig Lowndes | 1479 |
| 5. | Mark Winterbottom | 1473 |
| 6. | Garth Tander | 1380 |
| 7. | Lee Holdsworth | 1338 |
| 8. | Rick Kelly | 1286 |
| 9. | Michael Caruso | 1187 |
| 10. | Steven Johnson | 1112 |
| 11. | Paul Dumbrell | 1011 |
| 12. | Jason Richards | 1008 |
| 13. | Russell Ingall | 971 |
| 14. | Jonathon Webb | 927 |
| 15. | Tim Slade | 882 |
| 16. | Tony D'Alberto | 849 |
| 17. | Will Davison | 843 |
| 18. | Todd Kelly | 822 |
| 19. | Jason Bright | 794 |
| 20. | Steven Richards | 699 |
| 21. | Alex Davison | 675 |
| 22. | Fabian Coulthard | 645 |
| 23. | Jason Bargwanna | 624 |
| 24. | Dean Fiore | 551 |
| 25. | Daniel Gaunt | 539 |
| 26. | Greg Murphy | 513 |
| 27. | Tony Ricciardello | 477 |
| 28. | Karl Reindler | 402 |
| 29. | Andrew Thompson | 335 |
| 30. | Cameron McConville | 33 |
| 31. | Paul Morris | 26 |