Casey Stoner signs with Honda for 2011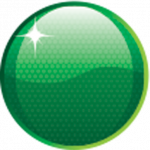 The Honda Racing Corporation has officially announced that 2007 World Champion Casey Stoner will compete as a factory Honda rider in next year's MotoGP World Championship.
The Australian will leave Ducati after four seasons with the team, and see him rejoin his former boss Livio Suppo, who left the Italian squad for Honda in the latter stages of 2009.
The exact makeup of Honda's 2011 MotoGP squad remains uncertain however, with HRC Vice President Shuhei Nakamoto announcing that the Japanese company intend on retaining both of their current riders.
"We are very pleased that Casey will join Honda again next year," said Nakamoto.
"Clearly he is one of the top riders in MotoGP and he will bring valuable speed and experience to our team.
"In the factory Honda squad we already have two very strong and experienced riders in Dani Pedrosa and Andrea Dovizioso who are performing very well and currently hold second and third positions in the 2010 World Championship.
"HRC hopes also to retain these two riders for next year – giving us what would be a truly formidable line-up."
It is believed that Red Bull, already a personal sponsor of Pedrosa and Dovizioso, is in discussions with Honda to sponsor the third bike required to accommodate Stoner. Whether Stoner will take over Dovizioso's Repsol entry, or ride the new Red Bull bike, is currently unclear.
Stoner's departure from Ducati is also set to intensify rumours of Valentino Rossi switching to the Italian team.
Yamaha's contracts with both Rossi and team-mate Jorge Lorenzo run out at the end of the current season, and Rossi has previously threatened to leave the team if they resign the Spaniard.