Steve Owen wins first Fujitsu V8 race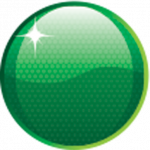 Steve Owen has won the first race of the Fujitsu V8 Supercars Series at Townsville's street circuit today.
The TeamVodafone endurance driver, steering the #45 Greg Murphy Racing-prepared Commodore VE, had his pole slot stolen off him at the start, dropping behind Norton 360-backed James Moffat. It only took Owen up until the last corner of the first lap to retake the lead and stay on top for the remainder of the race.
The win further stretched out Owen's impressive series lead in front of what is arguably the most competitive Fujitsu V8 Series grid ever assembled.
Moffat chased Owen to eventually finish second ahead of David Russell (Jayco Caravans) and Paul Morris (The Love Machine).
A first turn incident mixed up the pack. Sonic Motor Racing driver Rodney Jane fired his Falcon down the inside of the pack at turn one, hitting Luke Youlden and spinning him in front of the pack. A whole host of cars, including Nick Percat and Marcus Marshall were disadvantaged by the incident.
Youlden failed to complete a lap due to the damage on his Matthew White Motorsport Falcon.
Craig Baird took fifth place ahead of a recovering Tim Blanchard who had a poor qualifying performance (12th) and had to dodge the turn one carnage. Blanchard settled into a solid race pace and picked his way up to sixth.
Seventh went to class returnee Taz Douglas, who edged out Drew Russell, Scott McLaughlin and Percat.
Bundaberg Red Racing's David Reynolds ran a competitive third in the opening stanza until an engine issue ruled him out.
Two Fujitsu V8 Series races will be held tomorrow at the Townsville street circuit.
Race 1 results
| | | | |
| --- | --- | --- | --- |
| 1 | 45 | Steve Owen | 14 |
| 2 | 99 | James Moffat | 14 |
| 3 | 28 | David Russell | 14 |
| 4 | 67 | Paul Morris | 14 |
| 5 | 38 | Craig Baird | 14 |
| 6 | 999 | Tim Blanchard | 14 |
| 7 | 92 | Taz Douglas | 14 |
| 8 | 58 | Drew Russell | 14 |
| 9 | 93 | Scott McLaughlin | 14 |
| 10 | 222 | Nick Percat | 14 |
| 11 | 57 | Ben McCashney | 14 |
| 12 | 59 | Aaren Russell | 14 |
| 13 | 48 | Tony Bates | 14 |
| 14 | 96 | Ryan Hansford | 14 |
| 15 | 95 | Nathan Vince | 14 |
| 16 | 66 | Phil Foster | 14 |
| 17 | 86 | Wayne Miles | 14 |
| 18 | 32 | Todd Fiore | 13 |
| 19 | 13 | Colin Sieders | 12 |
| 20 | 777 | Rodney Jane | 12 |
| DNF | 54 | David Reynolds | 8 |
| DNF | 71 | Marcus Zukanovic | 7 |
| DNF | 021 | Marcus Marshall | 1 |
| DNF | 46 | Geoff Emery | |
| DNF | 26 | Luke Youlden | |
| DNF | 75 | Aaron McGill | |