Senna to return for German Grand Prix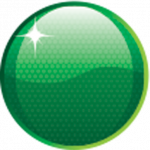 In one of the more intriguing driver shuffles of recent times, the HRT F1 team has announced that Bruno Senna will continue to race for the Spanish outfit for the remainder of the season, despite being benched for this weekend's British Grand Prix.
Official word of Senna's demotion first appeared on Thursday evening, when team principal Colin Kolles told the BBC that test driver Sakon Yamamoto would replace Senna for the Silverstone race.
While a full announcement was promised for Friday morning, a statement was not issued until the afternoon. Containing no direct quotes from the parties involved, it read: "Hispania Racing, HRT F1 Team has decided to give an opportunity to one of its four drivers, Sakon Yamamoto, for this race, the British Grand Prix.
"In respect to the rumours about Bruno Senna's current states with Hispania Racing, HRT F1 Team, the team wants to confirm that Bruno Senna has all the support of the Spanish team, that he remains one of the Hispania Racing, HRT F1 Team official drivers and that he will be continuing to drive in the remaining races of the 2010 Formula 1 World Championship."
While it is believed that Yamamoto is providing HRT F1 with much needed funding, Formula One commentator James Allen has suggested that money is not the reason for Senna's sudden relegation.
Allen wrote on his blog: "It appears not necessarily to be a money issue, although Yamamoto believed to have $5 million budget and the team needing money. I understand that there may be a disciplinary angle to this."
Whatever the reason, Yamamoto (who celebrated his 26th birthday on Friday) will make his 15th Grand Prix start on Sunday afternoon, having previously competed in seven races each for Super Aguri (2006) and Spyker (2007).
The Japanese driver can be thankful that the 107% qualifying requirement will not be enforced until next season, as he ended Friday practice 0.7 seconds outside the 107% cut-off – some 1.3 seconds slower than team-mate Karun Chandhok.