Mark Webber tops practice at Silverstone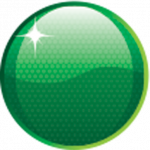 Red Bull Racing's Mark Webber emerged fastest from an action-packed opening day of practice at the British Grand Prix, as drivers learnt Silverstone's new Arena layout.
Webber ended the day over six-tenths of a second faster than team-mate Sebastian Vettel, with the two Red Bulls split by the Ferrari of Fernando Alonso.
The Australian reported that he was happy with his day's work, despite it being cut short when an electrical problem halted his RB6 with 15 minutes of Practice 2 remaining.
"A pretty good day apart from the electrical problem at the end, which was a shame – we lost a few laps," he said.
"I think a few of the other teams were sandbagging a bit, but we're happy with our programme and looking forward to qualifying. The new section of the track is pretty difficult, but they got it right I think – it's a good challenge for the drivers."
Earlier, Practice 1 had seen Vettel on top from McLaren's Lewis Hamilton and Renault's Robert Kubica.
Hamilton provided much excitement for his local fans across the day, repeatedly throwing away potentially quick laps with mistakes on the circuit's new section.
The Abbey corner, which is now a right-hander rather than a left, proved particularly challenging, with a distinct bump at the apex of the corner forcing drivers to revise their predictions of it being able to be taken flat-out.
The McLaren drivers were running with a Red Bull-style 'blown exhaust' for the first time at Silverstone, and ended Practice 2 down in eighth (Hamilton) and 13th (Button).
Button, who is yet to win his home Grand Prix, admitted that his team have considerable work to do if they are to match Red Bull Racing.
"Our day was a little trickier than we'd expected," he said.
"I couldn't get a set-up with the new package. We improved through the day, but there's still a lot of work to do, and we're not where we want to be with the balance yet.
"As always, the Red Bulls look very fast, and it's going to be tough to challenge them."
Ferrari spent the day switching between the 'standard' and 'blown' rear wings on both of their cars.
With engineer Chris Dyer reporting a positive performance from the blown wing, Alonso was in an upbeat mood at day's end.
"I expected to be competitive because our car is much better than it was at the Turkish Grand Prix, which was the last time we raced at a track with similar characteristics to this one," he said.
"As expected, Red Bull is very strong and therefore the big favourite for tomorrow's qualifying and behind them, we will fight it out with McLaren, Renault and maybe also Mercedes."
For Australian television viewers, Formula One qualifying will be shown 9:50pm on ONE HD (Check your local guides for details).
Practice 1 times
| | | | | | | |
| --- | --- | --- | --- | --- | --- | --- |
| Pos | No | Driver | Team | Time/Retired | Gap | Laps |
| 1 | 5 | Sebastian Vettel | RBR-Renault | 1:32.280 | | 22 |
| 2 | 2 | Lewis Hamilton | McLaren-Mercedes | 1:32.614 | 0.334 | 16 |
| 3 | 11 | Robert Kubica | Renault | 1:32.725 | 0.445 | 21 |
| 4 | 6 | Mark Webber | RBR-Renault | 1:32.747 | 0.467 | 23 |
| 5 | 14 | Adrian Sutil | Force India-Mercedes | 1:32.968 | 0.688 | 18 |
| 6 | 4 | Nico Rosberg | Mercedes GP | 1:33.318 | 1.038 | 21 |
| 7 | 10 | Nico Hulkenberg | Williams-Cosworth | 1:33.377 | 1.097 | 19 |
| 8 | 1 | Jenson Button | McLaren-Mercedes | 1:33.519 | 1.239 | 20 |
| 9 | 3 | Michael Schumacher | Mercedes GP | 1:33.955 | 1.675 | 18 |
| 10 | 9 | Rubens Barrichello | Williams-Cosworth | 1:34.016 | 1.736 | 17 |
| 11 | 16 | Sebastien Buemi | STR-Ferrari | 1:34.132 | 1.852 | 21 |
| 12 | 12 | Vitaly Petrov | Renault | 1:34.365 | 2.085 | 22 |
| 13 | 8 | Fernando Alonso | Ferrari | 1:34.490 | 2.210 | 20 |
| 14 | 15 | Paul di Resta | Force India-Mercedes | 1:34.580 | 2.300 | 22 |
| 15 | 23 | Kamui Kobayashi | BMW Sauber-Ferrari | 1:34.710 | 2.430 | 16 |
| 16 | 22 | Pedro de la Rosa | BMW Sauber-Ferrari | 1:34.901 | 2.621 | 17 |
| 17 | 7 | Felipe Massa | Ferrari | 1:35.037 | 2.757 | 21 |
| 18 | 17 | Jaime Alguersuari | STR-Ferrari | 1:35.318 | 3.038 | 27 |
| 19 | 19 | Heikki Kovalainen | Lotus-Cosworth | 1:36.747 | 4.467 | 16 |
| 20 | 24 | Timo Glock | Virgin-Cosworth | 1:37.330 | 5.050 | 11 |
| 21 | 25 | Lucas di Grassi | Virgin-Cosworth | 1:37.518 | 5.238 | 15 |
| 22 | 20 | Karun Chandhok | HRT-Cosworth | 1:38.735 | 6.455 | 21 |
| 23 | 18 | Fairuz Fauzy | Lotus-Cosworth | 1:39.510 | 7.230 | 11 |
| 24 | 21 | Sakon Yamamoto | HRT-Cosworth | 1:39.673 | 7.393 | 27 |
Practice 2 times
| | | | | | | |
| --- | --- | --- | --- | --- | --- | --- |
| Pos | No | Driver | Team | Time/Retired | Gap | Laps |
| 1 | 6 | Mark Webber | RBR-Renault | 1:31.234 | | 15 |
| 2 | 8 | Fernando Alonso | Ferrari | 1:31.626 | 0.392 | 26 |
| 3 | 5 | Sebastian Vettel | RBR-Renault | 1:31.875 | 0.641 | 25 |
| 4 | 7 | Felipe Massa | Ferrari | 1:32.099 | 0.865 | 25 |
| 5 | 4 | Nico Rosberg | Mercedes GP | 1:32.166 | 0.932 | 29 |
| 6 | 3 | Michael Schumacher | Mercedes GP | 1:32.660 | 1.426 | 28 |
| 7 | 12 | Vitaly Petrov | Renault | 1:32.745 | 1.511 | 29 |
| 8 | 2 | Lewis Hamilton | McLaren-Mercedes | 1:32.757 | 1.523 | 22 |
| 9 | 14 | Adrian Sutil | Force India-Mercedes | 1:32.787 | 1.553 | 27 |
| 10 | 9 | Rubens Barrichello | Williams-Cosworth | 1:32.967 | 1.733 | 33 |
| 11 | 11 | Robert Kubica | Renault | 1:33.019 | 1.785 | 30 |
| 12 | 10 | Nico Hulkenberg | Williams-Cosworth | 1:33.164 | 1.930 | 29 |
| 13 | 1 | Jenson Button | McLaren-Mercedes | 1:33.200 | 1.966 | 24 |
| 14 | 23 | Kamui Kobayashi | BMW Sauber-Ferrari | 1:33.402 | 2.168 | 23 |
| 15 | 15 | Vitantonio Liuzzi | Force India-Mercedes | 1:33.728 | 2.494 | 27 |
| 16 | 16 | Sebastien Buemi | STR-Ferrari | 1:33.836 | 2.602 | 36 |
| 17 | 22 | Pedro de la Rosa | BMW Sauber-Ferrari | 1:34.051 | 2.817 | 29 |
| 18 | 17 | Jaime Alguersuari | STR-Ferrari | 1:34.643 | 3.409 | 36 |
| 19 | 19 | Heikki Kovalainen | Lotus-Cosworth | 1:35.465 | 4.231 | 25 |
| 20 | 25 | Lucas di Grassi | Virgin-Cosworth | 1:36.237 | 5.003 | 24 |
| 21 | 24 | Timo Glock | Virgin-Cosworth | 1:36.553 | 5.319 | 21 |
| 22 | 20 | Karun Chandhok | HRT-Cosworth | 1:37.019 | 5.785 | 27 |
| 23 | 21 | Sakon Yamamoto | HRT-Cosworth | 1:38.303 | 7.069 | 32 |
| 24 | 18 | Jarno Trulli | Lotus-Cosworth | 1:42.901 | 11.667 | 3 |