Loeb heads the pack in Bulgaria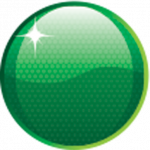 Six-time World Rally Champion Sebastien Loeb (Citroen C4 WRC) stamped his authority on the opening day of the inaugural Rally Bulgaria.
The Frenchman, who has won the last 15 tarmac rounds of the WRC, was untouchable over the day's four stages covering 118 competitive kilometres.
The only change for Loeb through the afternoon came in his rear-view mirror as Sebastien Ogier slipped off the road in the third test, allowing Dani Sordo to move into second place.
Petter Solberg in another Citroen was third with Ford's Mikko Hirvonen and Jari-Matti Latvala fourth and fifth.
"The feeling for me has been very good today," said Loeb.
"There was some gravel in some of the corners this afternoon, but nothing too bad. I tried to drive the same as this morning and the times were close [to what he set through the morning].
"But, there is still a long way to go in this event, and the weather could make it difficult tomorrow. I will try to be confident again tomorrow, but today has been perfect for me and the car."
Hirvonen's fastest Ford was 32.9 seconds down on Solberg and more than a minute off the lead. The Finn had moved up one more position after Kimi Raikkonen crashed out of the rally on the fourth stage.
Tomorrow features six timed stages totalling 141 competitive kilometres.
Leaderboard – End of Leg #1 Rally Bulgaria
| | | | |
| --- | --- | --- | --- |
| No | Driver | Car | Time |
| 1 | Sebastien Loeb | Citroen C4 WRC | 1:05:26.7 |
| 2 | Dani Sordo | Citroen C4 WRC | +0:28.1 |
| 3 | Petter Solberg | Citroen C4 WRC | +0:38.0 |
| 4 | Mikko Hirvonen | Ford Focus RS WRC | +1:10.9 |
| 5 | Jari-Matti Latvala | Ford Focus RS WRC | +1:21.2 |
| 6 | Sebastien Ogier | Citroen C4 WRC | +1:31.3 |
| 7 | Per Gunnar Andersson | Ford Focus RS WRC | +2:26.3 |
| 8 | Frigyes Turan | Peugeot 307 WRC | +2:41.9 |
| 9 | Matthew Wilson | Ford Focus RS WRC | +3:45.6 |
| 10 | Henning Solberg | Ford Fiesta S2000 | +4:43.4 |