Johnson critical of Courtney's move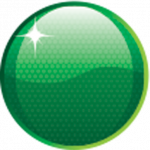 Speedcafe.com.au anticipates that Courtney will cop the 10-point penalty, reducing his title lead to just eight points over today's Race 15 winner Jamie Whincup.
"We'll meet with the IPO (Investigating & Prosecuting Officer Peter Wollerman) tomorrow morning to determine what penalty, if any, will apply to the incident," Chief Steward Steve Chopping said.
The incident on lap two dropped Johnson from fourth place to 21st. He raced back through the field to finish 11th.
Johnson told Speedcafe after the race that he was less than impressed with Courtney's comments over the radio to the team, heard by Seven Network viewers, that he had not given Courtney enough racing room.
"Fair enough if you've messed up and made a mistake, but you gotta be a big enough man to admit it," he said.
"After the race, he said to me that he made a mistake, but to say during the race that I didn't give him any room when it was clearly not a passing opportunity … He wasn't even technically passed me. If I wasn't there, he would have missed the corner by three car lengths.
"He'll be penalised for it. He'll have 10 points taken off him, but it annoys me that he made a mistake then he was critical of me."
On reflection, title leader Courtney said that the incident was unintentional.
"The contact with Steve's car happened when I locked the rears and went in," he said.
"It was unintentional and unfortunate, especially as he's my team-mate. We spoke afterwards and Steve was disappointed, but we will move on."
V8 Supercars stewards will decide tomorrow morning if V8 Supercars Championship leader James Courtney will receive a 10-point penalty after clashing with team-mate Steve Johnson.