Ingall and Richards's mega comebacks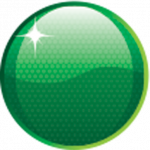 Russell Ingall and Jason Richards did not win today's Sucrogen Townsville 400, but they hopped out of their cars with smiles that had victory written all over them.
After poor qualifying efforts, Ingall (27th) and Richards (25th) stormed from the back of the grid to finish sixth and seventh place.
Their results were also highlighted by a spirited dice late in the race. Richards pitted earlier than Ingall, giving Ingall a distinct tyre advantage in the closing laps. Ingall passed Richards at one stage, but allowed him back through due to contact. By the end, Ingall had retaken the place, but for them to storm from their respective grid spots, they both saw it as a good day.
"Today was fun – it wasn't a win but sixth sure feels as good as one," Ingall said.
"I've said it before, you don't have to win to have a good race and this was a great race. We had a competitive car, something I could lean on and punch away with, and there was lots of passing with close, hard racing. It was enjoyable."
Ingall said that his Triple Eight-designed chassis is starting to deliver him the speed he wants.
"All I need is a car that's as good as anyone else and I can go race, and that's what I had," he said.
"We also jumped two or three cars in the pits – Steven Richards and a couple others that are hard to pass – we drilled them in the pits with fantastic team work. The radio went on the blink on the grid and we were using the pit board like the good old days. I'm happy, today was very enjoyable."
Kiwi Richards was equally happy with his run through the field.
"Ingall did a great job and wore me down – not bad for an old bloke!" he said.
"When you come from 25th all the way through the pack with great race pace and still have some left for the end, that's just awesome.
"I'm pretty proud of my lads. You couldn't pass that many people if you haven't got the car under you.
"It was good strategy over the race distance; we basically just ran in clear air and we had a fast car."
Qualifying for Race 16 tomorrow starts at 11am.