Gulf Western Oils car repaired for today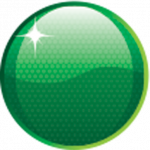 Gulf Western Oils Racing has repaired the team's crashed Commodore VE after Cameron McConville's heavy impact yesterday.
The team did not get back to its hotel until 4am this morning repairing the car after a rod end failure at the back of the pedal sent him into the tyre wall at Turn 11.
Damage to the car included cross member, front bar, radiator, uprights, shocks, panels, plus a few internal components in the front right corner.
Team owner Lucas Dumbrell – the youngest team owner in the V8 Supercars pit lane – told Speedcafe.com.au that his team pulled out all stops to get the car back together.
"It wasn't Cam's fault just a failure, but it's good that he's OK," he said.
"The team worked well through into the night. They got home at 4am and got back to the track at 7am.
"It wasn't a lot of sleep for them, but they were keen to get the car back and running because in P1 and P2, Cam did about 25 laps in the car and showed some reasonable pace.
"The team pulled out all the stops and wanted to get it back to where it was and focus on qualifying and the races."
Dumbrell said that with the car repaired, they are aiming for a top 15 qualifying slot.
"Like Cam was saying, there's nothing wrong with the car – we should have been around the 10-15 mark. It was a bit of a setback, but I still think we're well capable of qualifying around that 15 mark," he said.
"Cam has had a lot of hits before over the years, so he'll be able to get comfortable quick!"
V8 Supercars qualifying for this afternoon's race starts at 10.50am, followed by the shootout at 11.55 and the race at 3.05pm.