German adventure awaits Hayden McBride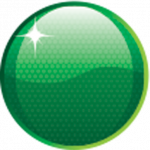 Hayden McBride will begin the flurry of Australian karters set to compete in overseas CIK competition over the next 12 months when he jets out to Germany tomorrow.
McBride, who earned the trip courtesy of victory in last year's Pro Light (KF1) Championship, will compete in a round of the German Championships at the Amfing circuit next weekend.
"It is going to be a great experience," said McBride.
"I've raced in Germany before when I contested the 2007 European Rotax Series and really enjoyed my time over there, so it is great to get the opportunity to get back over there.
"I'll be racing with the Gillard team (the same chassis that McBride campaigns in Australia), so I know the chassis quite well and I'm aiming for a top five finish at the end of the weekend."
McBride will be followed later in the year by the Pro Gearbox (KZ2) and Pro Junior (KF3) Champions in the 2010 CIK Stars of Karting Series who are set to line up in Las Vegas and Monaco respectively. The Pro Light (KF1) champion from this year's series will travel to Japan next May to contest the Asia Pacific Championship at Suzuka.
Last year, the 13th Annual SuperNats event in Las Vegas, America attracted some of the world's most iconic drivers including seven-time World Formula 1 Champion Michael Schumacher, four-time World Karting Champion Davide Forè, two-time World Karting Champion Marco Adrigo and three-time World Cup KZ1 Champion Jonathan Thonon. In 2010, the CIK Stars of Karting Series Champion in Pro Gearbox (KZ2) will join the world's best at the event.
Entering the final round of the 2010 CIK Stars of Karting Series to be held at Melbourne's Todd Road on August 7/8 circuit the top five drivers in the Pro Gearbox (KZ2) standings are separated by a mere 39 points.