Townsville track slippery and slower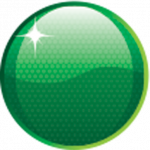 Townsville's track surface has lost a lot of its grip compared to the race meeting 12 months ago, according to V8 Supercars drivers.
Jason Richards and Garth Tander, who finished yesterday's practice session first and third respectively, agreed that the track had lost its 'zing' that it was highly-acclaimed for in its inaugural race last year.
"I think there's been a reduction in grip since last year, and there's definitely a difference between the new surfaces where they've patched up last year," Richards said.
"I'm not sure about everyone else, but I was losing the car mid corner and slide in the rear. Sometimes I could catch it, and other times it had the better of me. It was a bit of a challenge."
Tander said that the Toll Holden Racing Team had anticipated the circuit to being slipperier this year.
"It's hard to know our real speed because the track has changed. The grip level is certainly not as high as we had last year," Tander said,
"This track had a huge amount of grip level last year first up, and the majority of the circuit has weathered in the last 12 months. We were expecting a grip reduction when we got up here.
"We've gone from a brand-new facility to something that has spent 12 months in the weather – and it is pretty harsh weather up here. Different tracks weather different ways."
Tander praised the track resurfacing which has been undertaken in various points of the circuit.
"Last year, a lot of the track was laid reasonably late due to the weather during the build of the facility," he said.
"From what I've been told, the tarmac that has been used is a lot like the tarmac used in Abu Dhabi. You can see that it is a different composition of materials where they've laid the patch in – which they've done a very good job with. You can't feel where it goes from one to the other.
"It is hard to say if it is going to break up again. It has been down for a while, so hopefully it has had time to cure."
V8 Supercars qualifying kicks off at 10.20am today.