Drivers disappointed with new Silverstone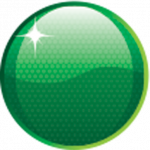 Several drivers have expressed disappointment with Silverstone's new Arena layout after sampling the track for the first time during Friday practice.
The new section provided plenty of entertainment across the opening two sessions, as drivers struggled with the low-grip surface, and had to adapt both car set-up and driving style to cope with an unexpected bump at the apex of the seventh gear right hander at Abbey.
Former McLaren, and now Lotus, pilot Heikki Kovalainen gave a frank assessment of the revised circuit after practice.
"The new layout is nothing like the old circuit – now it feels like it's pretty straightforward," he said.
"It's quite bumpy, and the corners are pretty simple, not like the old circuit where you got on the throttle and could find a really good line through the corners.
"I have no problem with the circuit – I just preferred the old one."
Several drivers, including Ferrari's Filipe Massa, downplayed hope that the new corners would provide an increased scope for overtaking in Sunday's race.
"I was expecting more in terms of overtaking opportunities," he said.
"I do not think it will change the situation much compared to the past."
Massa's former team-mate Michael Schumacher agreed, and showed particular concern over the bump at Abbey.
"It's very fluid and fast but there is no overtaking possibility which is a bit of pity for me," he said.
"The bump at Abbey is tricky, a lot of the drivers had to really work their steering wheel, so it is likely that this will be discussed more deeply in the drivers briefing."
Former British Grand Prix winner Rubens Barrichello, who ended the day 10th fastest in his Williams, was also shocked by the bumps.
"I was very surprised," he said.
"I really love this circuit, it is one of my favourites, but it's really, really bumpy. It's quite odd and I'm sorry to say this because I'm usually such a fan.
"We weren't anticipating such a bumpy track, so we had to make a lot of unexpected set-up changes in response."
Perhaps not surprisingly after topping the two sessions, Red Bull drivers Mark Webber and Sebastian Vettel both gave glowing reports of the new corners.
"The new section of the track is pretty difficult, but they got it right I think – it's a good challenge for the drivers," said Webber.
Vettel agreed: "It adds something new and more of a challenge," he said. "The track here magnificent – it's good fun."
The new layout is the work of global design company Populous, and is explained by Formula One commentators Martin Brundle and James Allen in the video below.