Lowndes tops provisional qualifying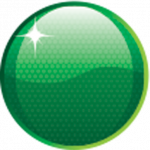 TeamVodafone has dominated the provisional qualifying session at the Sucrogen Townsville 400 this morning.
On his last lap of the 20 minutes session, Craig Lowndes edged out team-mate Jamie Whincup. It will make Lowndes the last car to run in the top 10 shootout at 11:55pm today.
Mark Winterbottom (Orrcon Steel FPR) finished the session third, ahead of Jason Bright (Trading Post Racing), championship leader James Courtney (Jim Beam Racing), Shane van Gisbergen (SP Tools Racing), Garth Tander (Toll Holden Racing Team), Steve Johnson (Jim Beam Racing), Lee Holdsworth (Fujitsu Racing) and Fabian Coulthard (Bundaberg Red Racing).
Just missing out on a top 10 shootout birth at the Townsville street track is Steve Richards (Dunlop Super Dealers FPR), Todd Kelly and Rick Kelly (Jack Daniel's Racing), Will Davison (Toll HRT) and Jason Bargwanna (Rock Racing).
Yesterday's fast man Jason Richards (Team BOC) will start the race from 25th.
Centaur Racing's Tony D'Alberto finished the session in 26th after only completing three laps. He hit the kerb at turn three, breaking the hub. After impressing in yesterday's practice with fifth place, D'Alberto has a lot of work today in today's 72 laps.
Provisional qualifying results
| | | | |
| --- | --- | --- | --- |
| 1 | 888 | Craig Lowndes | 1:13.0511* |
| 2 | 1 | Jamie Whincup | 1:13.0634 |
| 3 | 5 | Mark Winterbottom | 1:13.2559 |
| 4 | 14 | Jason Bright | 1:13.3126 |
| 5 | 18 | James Courtney | 1:13.3422 |
| 6 | 9 | Shane Van Gisbergen | 1:13.5284 |
| 7 | 2 | Garth Tander | 1:13.5838 |
| 8 | 17 | Steven Johnson | 1:13.5924 |
| 9 | 33 | Lee Holdsworth | 1:13.6042 |
| 10 | 24 | Fabian Coulthard | 1:13.6186 |
| 11 | 6 | Steven Richards | 1:13.6230 |
| 12 | 7 | Todd Kelly | 1:13.6450 |
| 13 | 15 | Rick Kelly | 1:13.6708 |
| 14 | 22 | Will Davison | 1:13.7111 |
| 15 | 11 | Jason Bargwanna | 1:13.7701 |
| 16 | 34 | Michael Caruso | 1:13.8024 |
| 17 | 47 | Tim Slade | 1:13.8851 |
| 18 | 10 | Andrew Thompson | 1:14.0246 |
| 19 | 4 | Alex Davison | 1:14.0263 |
| 20 | 30 | Cameron McConville | 1:14.1207 |
| 21 | 21 | Karl Reindler | 1:14.1392 |
| 22 | 12 | Dean Fiore | 1:14.1621 |
| 23 | 51 | Greg Murphy | 1:14.2218 |
| 24 | 55 | Paul Dumbrell | 1:14.2494 |
| 25 | 8 | Jason Richards | 1:14.2771 |
| 26 | 3 | Tony D'Alberto | 1:14.2850 |
| 27 | 39 | Russell Ingall | 1:14.4912 |
| 28 | 19 | Jonathon Webb | 1:14.5145 |
| 29 | 16 | Tony Ricciardello | 1:15.1660 |