Townsville Mayor wants V8s until 2018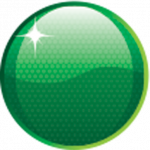 Townsville Mayor Les Tyrell says that if he has his way, his city's V8 Supercars street race will be here until 2018.
Before the running of the second Sucrogen Townsville 400, Mayor Tyrell said that at the completion of the current five-year event deal, he wants the town to take up five-year option.
"We have it locked in for five years with a further option for five," he said.
"We're looking to make it a long-term bet, and I know V8s are keen for that to happen too.
"We haven't got to the five-years yet of course, but there's no doubt with what we saw last year and the benefits that we had for the city in what we're seeing this year, I'd be suggesting at the end of the five years we'll take it up again."
Tyrell welcomed the V8 Supercars circus back to town, saying that the event attracts a lot of different people to the region.
"It's great to welcome the V8 Championship back to Townsville. We know that there's 1000s of people around Australia, and some international guests who have come for the weekend," he said.
"Some of them have been here for the last week, so that's great for them to have the opportunity to see Townsville. It's great to see the event come back to Townsville.
"The event creates a chance for the adrenalin to pump, particularly if you're a strong Holden or Ford fan."
V8 Supercars Australia CEO Martin Whitaker is currently enjoying his first Townsville 400, however, this is not the first time that he has been to the city. Back in his Formula One days, Whitaker visited Townsville on his way from the Japanese Grand Prix at Suzuka to Adelaide's street track in 1988.
"I've just walked in, and first of all, who wouldn't want to be here? It's a great day and look at the people, it's Friday morning and it's already packed!" he said.
"It's a great advertisement for Townsville, it's a great advertisement for V8 Supercars and I think that it bodes well for the rest of the weekend."