Steve Reed and Trevor Ashby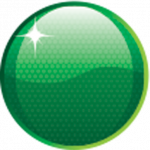 Steve Reed and Trevor Ashby were once a Bathurst institution. Everyone knew that when it came to 'The Great Race' they would be driving with one another. At the start little did the sport know that they would become 'the ultimate pairing'.
Steve Reed and Trevor Ashby are good mates – and you'd have to be to run a successful business together for 30 years and then back this up by racing cars on weekends.
Reed and Ashby raced in the distinctive yellow Lansvale Racing Holden for close to 20 years, before selling their racing license to a consortium that created Tasman Motorsport.
The Reed/Ashby relationship goes back a long time, back to when they were children.
"We went to school with each other, we worked in the same trade and ended up working together," Reed told Speedcafe.com.au.
"We both had a passion for motor sports and driving fast, it has been a fantastic relationship that has allowed us to share the same race car, run our own business and maintain a really special friendship."
They are best known for their Bathurst record. Sixteen races in a row side by side is a record that may never be broken.
"Our record won't be broken, in this day and age the sport doesn't allow for it," said Reed.
"Trevor and I are the best of mates, it was never going to happen any other way, we were never going to race any other way, it's just how it happened.
"At the time you don't pay much attention to it, now, I'm very proud of it, proud of what we did together."
"It'll never be broken," added Ashby.
"Our record is more than just racing, we did everything together, racing at Bathurst was something we wanted to do together.
"Gee, we had some fun, I reckon of all the teams ever to compete at Bathurst we had the most fun, we took it seriously, but we enjoyed ourselves."
You'd think that two people working with one another, socialising together and then racing would raise the odd argument or two. You'd be right, but the two are able to separate themselves from any difference of opinion, whether major or minor.
"Sure, spending so much time with each other was a challenge at times, but the five minute rule has always worked for us," Ashby said.
"If we ever had a difference of opinion we'd talk about it and then move on. Our philosophy is to leave the past in the past and get on with things.
"This is why we've survived so long with each other."
"I don't think we have ever had an argument at a race track," Reed added.
The pair had a simple formula when it came to deciding who would drive and when.
"The first time we went to Bathurst we tossed a coin to determine who was going to drive first," Reed said.
"Our team manager decided who was starting the race first; if that was me, then Trevor would start the race the next year. There were never any arguments, it was that simple."
"We also had our tracks that we'd like and those that we didn't, so we'd spilt the series based on this," said Ashby.
In 16 years of Bathurst racing, the pair's best result came in 1987 where they finished 10th after qualifying 38th.
"1987 was a fantastic year, we built a new car for Bathurst but a wheel came off and we hit the wall. That's where we learnt the words 'there's no I can't, it's how can we?'" said Reed.
"We made that race, but in a really bad car really. We'd hardly tested and it'd been crashed. Our guys hadn't slept for two days when we went into the race. It'll always stick with me for being the most emotional and memorable Bathurst that I raced.
"We finished 10th after starting a long way back."
Despite Reed and Ashby cherry picking events, they took their racing seriously.
"We took our racing pretty seriously," said Reed.
"We did the best we could. While Trevor was racing I was in the workshop and vice-versa. There was only one year that we raced full time.
"But we shared the drive," said Ashby.
"I'd do some races and Steve would do some races.
"At tracks we both didn't like, one would do it one year, the other the next.
"It was good, really good."
Nowadays, Lansvale Smash Repairs continues to prosper, with both maintaining total control of the business. They maintained a close relationship with Tasman Motorsport, when the team folded they turned their attention to the Brad Jones-run team.
"We have a relationship with Brad Jones Racing now, so we try to get to as many rounds as possible," said Reed.
"They are very similar to us, we fit in very well.
"It's difficult to walk away from something that's in your blood. Once you're on the inside it's hard to watch it from the hill. Brad and Kim involve us and we appreciate it."
"That said, we'd never go racing again," Ashby said.
"When I stop I stop. I reckon we had the best time of anyone in racing and we were lucky enough to be driving V8 Supercars.
"We were happy to stop. We'd had the time of our lives."