Joey Saldana wins Bud Crown finale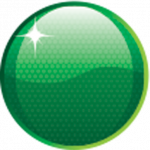 World of Outlaws Sprintcar points leader Joey Saldana opened the Showdown for the Bud Crown with a win back in March and he wrapped up the four-race mini-series in the exact same way on Thursday night.
Saldana took the win at LaSalle Speedway in Illinois ahead of his team-mate Paul McMahan at during Kasey's King of LaSalle presented By Budweiser and Steve Kinser.
Saldana started sixth and quickly moved to the front. He challenged McMahan on a number of double file restarts, taking the top spot on a lap-22 restart.  He would lead the remaining 14 laps en route to his seventh A-Feature win of the season and his first career triumph at the venue.
"It was a great effort," said Saldana.
"We drew dead last (for time trials) and qualified 10th. We started ninth in the dash and moved up to sixth and then went from sixth to win, that was a great effort.
"They can't say that we started on the front row and they gave us that one. We worked for everything the whole night. We worked with our car and the whole crew did a really good job."
Saldana's victory, the 66th career World of Outlaws of his career, puts him just one behind Stevie Smith who is eighth on the all-time series win list.
The win was Saldana's second this season aboard the Budweiser Maxim with his car owner in attendance, both were at events that formed part of the Showdown for the Bud Crown which was promoted by Kasey Kahne along with the World Racing Group.
"He's put a lot into the World of Outlaws and I just hope everyone appreciates what he's doing," said Saldana of his car owner.
"I know we do and Budweiser does. He not only has these cars out here racing, but he takes time out of his very busy schedule to try and promote the World of Outlaws.
"That's why he wanted to put this series on and come to these tracks that we hadn't been to in a while and he got us back to these places. The crowds have been tremendous and the racing has been awesome."
Jason Meyers came home eighth in Kasey's King of LaSalle to win the overall Showdown for the Bud Crown title by a mere four points over Paul McMahan, with Kinser third.
World of Outlaws Sprint Car Series
LaSalle Speedway; LaSalle, IL
A-main (35 laps)
| | |
| --- | --- |
| 1. | Joey Saldana |
| 2. | Paul McMahan |
| 3. | Steve Kinser |
| 4. | Donny Schatz |
| 5. | Lucas Wolfe |
| 6. | Tim Kaeding |
| 7. | Jason Sides |
| 8. | Jason Meyers |
| 9. | Kraig Kinser |
| 10. | Danny Lasoski |
| 11. | Daryn Pittman |
| 12. | Bill Balog |
| 13. | Ricky Logan |
| 14. | Sam Hafertepe Jr. |
| 15. | Jim Moughan |
| 16. | Wayne Modjeski |
| 17. | Toni Lutar |
| 18. | Ben Gregg |
| 19. | Craig Dollansky |
| 20. | Randy Hannagan |
| 21. | Sammy Swindell |
| 22. | Chad Kemenah |
| 23. | Jac Haudenschild |
| 24. | Brian Ellenberger |
World of Outlaws Championship Standings
| | | |
| --- | --- | --- |
| 1. | Joey Saldana | 4612 |
| 2. | Steve Kinser | 4586 |
| 3. | Jason Meyers | 4569 |
| 4. | Donny Schatz | 4440 |
| 5. | Jason Sides | 4402 |
| 6. | Paul McMahan | 4277 |
| 7. | Lucas Wolfe | 4259 |
| 8. | Jac Haudenschild | 4166 |
| 9. | Craig Dollansky | 4148 |
| 10. | Kraig Kinser | 4139 |