Molly Taylor set for Isle of Man Rally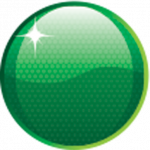 Molly Taylor heads to one of the most popular events of the British Rally Championship, the all-tarmac Isle of Man Rally this weekend.
With rain and changeable weather conditions forecast, the event will present difficult driving conditions for all competitors.
For this event the 21-year-old will have one of Australia's most experienced and accomplished co-drivers. A person that also happens to be her mother – four-time Australian Champion Coral Taylor.
The Sydney-sider is looking forward to the event.
"This rally is going to be challenging," Molly said.
"The weather here looks changeable and at the moment heavy rain is predicted for the rally start on Friday.
"The rally covers the whole island and there's a wide range of roads and surfaces and some parts are really, really slippy in the wet.
"This is a very specialised rally and most people have taken a few attempts here to get it right.
"My aim for the weekend is to get consistency back which I've struggled to find in the last couple of rallies.
"I'm really looking forward to competing with Mum alongside – it should be heaps of fun!"
Molly Taylor is competing in the one-make Citroen Racing Trophy as part of the British Rally Championship (BRC).