Jason Richards tops Townsville practice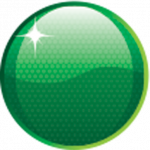 Jason Richards has topped the first day of competition at the Sucrogen Townsville 400, with Holden taking the top six spots in the final session.
The Team BOC driver lapped the 2.86km street track in 1m12.9513s, beating Team Vodafone championship contender Jamie Whincup and the Toll Holden Racing Team's Garth Tander.
Whincup's team-mate Craig Lowndes was fourth ahead of Tony D'Alberto (Centaur Racing), Jason Bright (Trading Post Racing), Steven Richards (Dunlop Super Dealers), James Courtney (Jim Beam Racing), Fabian Coulthard (Bundaberg Red Racing) and Will Davison (Toll HRT).
Cameron McConville rounded out the field after losing his front brakes at turn 11, crashing heavily into the tyre wall. CLICK HERE for the full story.
Qualifying for tomorrow's Race 15 of the V8 Supercars Championship Series kicks off at 10.50am, followed by the top 10 shoot-out at 11.55am and the first of two 200km races at 3.05pm.
See video below for some practice highlights …
V8 Supercars Practice 3 and 4 combined results
| | | | |
| --- | --- | --- | --- |
| 1 | 8 | Jason Richards | 1:12.9513 |
| 2 | 1 | Jamie Whincup | 1:12.9670 |
| 3 | 2 | Garth Tander | 1:13.0602 |
| 4 | 888 | Craig Lowndes | 1:13.2816 |
| 5 | 3 | Tony D'Alberto | 1:13.4446 |
| 6 | 14 | Jason Bright | 1:13.4638 |
| 7 | 6 | Steven Richards | 1:13.4654 |
| 8 | 18 | James Courtney | 1:13.5104 |
| 9 | 24 | Fabian Coulthard | 1:13.5304 |
| 10 | 22 | Will Davison | 1:13.5975 |
| 11 | 5 | Mark Winterbottom | 1:13.6101 |
| 12 | 17 | Steven Johnson | 1:13.6229 |
| 13 | 7 | Todd Kelly | 1:13.6685 |
| 14 | 33 | Lee Holdsworth | 1:13.7849 |
| 15 | 55 | Paul Dumbrell | 1:13.7952 |
| 16 | 19 | Jonathon Webb | 1:13.8471 |
| 17 | 39 | Russell Ingall | 1:13.9650 |
| 18 | 10 | Andrew Thompson | 1:13.9738 |
| 19 | 51 | Greg Murphy | 1:14.0061 |
| 20 | 47 | Tim Slade | 1:14.0532 |
| 21 | 15 | Rick Kelly | 1:14.0894 |
| 22 | 11 | Jason Bargwanna | 1:14.1494 |