Improvements for Townsville 400 Mark II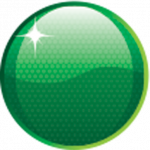 Today marks the start of the second-running of the Sucrogen Townsville 400, and spectators can expect to see some significant changes in and around the 2.86km street track.
A new pedestrian bridge at turn five, improved grassed areas for spectators and more grandstands around the Reid Park precinct are just a number of changes that are set to make life more comfortable for patrons this weekend.
After a race against time to finalise construction last year, Sucrogen Townsville 400 event manager Kim Faithful told Speedcafe.com.au that the build of the temporary street track has been a lot smoother this year.
"It's come together really well," he said.
"We learnt a lot of lessons last year. The first year is always difficult, particularly when you're doing it on a recently constructed precinct where construction was running late.
"Last year, we only got the pit building a week before the race. This year, it has been a whole lot easier and preparation has gone much smoother."
While the first event was considered a huge success – attracting 168,000 guests over the three days – there were minor faults, namely the fact that only three pedestrian foot bridges were at the track.
An additional foot bridge has been installed for this year's race, as well as grass in many of the pedestrian areas.
"For the people who were here last year, the thing that people will notice the most is the landscaping," Faithful said.
"Last year there were big areas of dust and dirt which has now been seeded, so we have lovely green grass that the council has been pouring water on. The whole precinct is much greener than last year.
"We've got an additional pedestrian bridge courtesy of the Queensland Government. That is going to make pedestrian movement inside the precinct much smoother.
"We've also got more grandstands as well to cope with the demand that we've received and expect over the weekend."
Faithful admits that another pedestrian bridge will be ideal for 2011. He is also already looking at alternative grandstand positioning.
"There's definitely changes for next year in the pipeline," he said.
"Pedestrian bridges are something that you can never have enough of in a street circuit. When you have 60,000 people in a small vicinity, you need all the bridges you can get, but the minimum costs for one is $400,000. It's not something that you can just order as many as you like.
"Another pedestrian bridge we're certainly looking at, and we're also looking at alternative grandstand locations, as well as another pedestrian mound. We're just tweaking it."
Action kicks off today with four V8 Supercars Championship Series practice sessions. Support classes over the weekend include Fujitsu V8s, Formula Ford, V8 Utes and MINI Challenge.