Huge hit for McConville after brake failure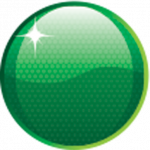 The Gulf Western Oils Racing team is in a race against time to get its Commodore VE ready for tomorrow's first day of V8 Supercars racing after new driver Cameron McConville endured a large shunt in practice for the Sucrogen Townsville 400.
McConville, making his return to the V8 Championship Series after he replaced Daniel Gaunt, had front brake failure on the approach to turn 11 during Practice 3, spun the car and slammed into the tyre wall.
McConville said that the Lucas Dumbrell-owned team is currently is assessing the car's damage.
"I thought we were half a chance to be in the top half of the field at least," McConville said.
"I braked down there into turn 11 and it just went straight to the floor. The initial feeling for me, other than 'ouch' was that it won't be fixable. It was a massive impact.
"The team is going to have a look at it. It needs a new front cross member, the floor is maybe a bit creased too, so they'll strip it, have a look and hopefully we can get back out there tomorrow."