Gentleman Jack steps up for Kelly Racing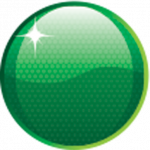 Jack Daniel's premium whisky brand 'Gentleman Jack' has taken over the windscreen position on the Jack Daniel's Racing Commodore VEs of Todd and Rick Kelly.
The windscreen position was formally owned by Super-Max Razors, however, turmoil within the company's Australian operations has made way for Gentleman Jack to step up.
Kelly Racing's commercial manager Nick Ryan told Speedcafe.com.au that Super-Max's withdrawal was out of his team's control.
"We had a really strong association with Super-Max, but due to reasons outside our control, that relationaship could not continue in its current form," Ryan said.
"Obviously, we have a fantastic partnership with Jack Daniel's, and the fact that they've stepped up with its premium brand Gentleman Jack to take a major position on the windscreens on our cars is a great addition to our sponsorship arrangement.
"We've got some really exciting plans over the next couple of months with what we can do with that brand and where we can take that in association with Jack Daniel's."
Ryan says that the change on windscreen advertising was only a recent development.
"It's been a recent deal," he said.
"We've been talking to Jack Daniel's about the Gentleman Jack for some time. This is a massive opportunity for the premium banding on both cars.
"Jack Daniel's jumped at the opportunity when it came available."
The Jack Daniel's Racing Commodores will be seen with the Gentleman Jack's branding at this weekend's Sucrogen Townsville 400. First practice starts today at 10.20am.