13th team in doubt as ART withdraws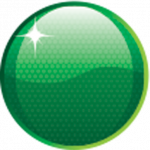 The odds of a seeing a new team on the Formula One grid in 2011 have lengthened considerably following an announcement from ART Grand Prix that they have withdrawn their bid to graduate to the premier class next season.
The famed Formula 3 and GP2 squad lodged their bid to fill the 13th grid slot less than three months ago, and were thought to be the most likely to succeed.
ART released the following statement yesterday: "The team has been working for several months on this ambitious project that they had undertaken with determination and lucidity," read the statement.
"ART Grand Prix has forged strong bonds with several technical and financial partners but with unfavourable economic conditions they could not gather the necessary guarantees to ensure the stability of the project in the long term. Therefore, the company will have to postpone its project until a later date."
With Nicolas Todt, the son of FIA President Jean Todt, a key figure at ART, the failure of the French squad to raise the finance required to compete in Formula One avoids a potentially awkward situation for the FIA.
However, the sport's governing body now faces the distinct possibility that the 13th grid slot will once again remain vacant in 2011.
Currently, other bidders for next season are Spanish sportscar and World Series by Renault team Epsilon Euskadi (who also attempted a 2010 entry), former GP2 outfit Durango, Zoran Stefanovic's Stefan GP, and an American effort titled 'The Cypher Group'.
The Cypher entry was made official yesterday, just hours after ART's withdrawal.
A statement from Cypher confirmed both their entry and the signing of former A1 GP and F3 driver Jonathan Summerton.
"We aspire to bring America's red, white, and blue back into Formula 1," read the statement.
"Jonathan is capable of racing against the top Formula 1 drivers and we hope to be able to give him a competitive car. We look forward to the opportunity of being on the starting grid in 2011."
The FIA will no doubt be keen to avoid another USF1-style debacle, and with 2010 now in its second half, time is running out for new entrants to convince the governing body that they are worthy of Formula One.