Tander fires shot at whining Ford rivals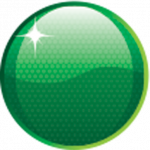 Garth Tander has taken a comical swipe at leading V8 Supercars drivers James Courtney and Mark Winterbottom after the pair have taken pot shots at each other in the press over the past few weeks.
Championship leader Courtney fired the first hit, stating that Ford Performance Racing is out of excuses for its indifferent results.
Winterbottom came back a few days later, reminding Courtney that he has only been at the top of the V8 table for a short period.
Tander has now weighed into the debate, suggesting that he may need to watch out for their "handbags" on the track this weekend at the Sucrogen Townsville 400.
"We'll have to be careful the way they are throwing their stuff around – hopefully we don't run over any handbags," he told Speedcafe.com.au.
"It's all pretty tragic. It's all PR stuff. I find it quite amusing, and that's why I don't mind having a little joke at their expense."
Tander, currently sixth in the V8 Championship Series, says that there are no 'panic buttons' being hit at the Toll Holden Racing Team, despite a below-average run at Hidden Valley three weeks ago.
"If you read one publication, it's time for us to hit the panic button, but if that was the case, then FPR should have done that about three years ago," he said.
"Look, we had a bad round at Darwin. Certainly, we performed under expectations, and for us, we put bad runs like that behind us, and whether that means everyone has forgotten about us because of one weekend, then so be it.
"Based on how we went here last year and how our car has gone on street circuits this year – Adelaide, Grand Prix and Hamilton, we expect to be in the mix there or thereabouts."
Tander was bullish about his chances this weekend at Townsville, saying that there's only one finishing place on his mind.
"We're here to win it. There's no two ways about it," he said.
"I was on the podium both days last year. We qualified third on Saturday and pole on Sunday. Our car last year wasn't too bad. I think if can improve the car a little bit based on last year's set-up, we'll be in the mix.
"But James was very strong last year, and so was Jamie (Whincup). So was (Lee) Holdsworth. I expect all those guys to be challenging towards the front."