'Son of a gun' makes circuit racing debut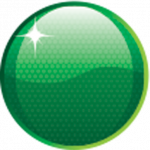 Another 'son of a gun' has made his circuit racing debut, and has plans to do more motor racing in the future.
Ben Grice, the son of two-time Bathurst 1000 winner Allan Grice, had his first circuit race in the Queensland State Gemini Championship at Morgan Park last weekend.
The 19-year-old has competed in limited motor racing, only strapping on a helmet for a selected few junior speedway events.
Grice told Speedcafe.com.au that he enjoyed his first circuit race.
"It was my first circuit racing I've done. I've done a bit of Speedway before in a Dwarf car – it's like an Aussie Racing Car for the dirt," he said.
"I didn't ever do karting. It was always too dangerous – that's what my old man said!
"I liked the circuit racing. You've always got to concentrate on the job. I found some time in the last race. I finished fifth after starting eighth. I passed a few cars which was good for my experience. And I was only 0.3s off the fastest lap of the race, so I found some time in myself."
Grice said that he'll continue to do some events in the popular Queensland Gemini events before making his next move.
"At the moment, I'll continue to do some more Gemini racing so I can get my CAMS license. Then we'll see how it goes. I need to find some money to keep going motor racing," he said.
"But I'll race anything. Aussie Racing Cars seems pretty sensible."
Allan was at Morgan Park with Ben for his debut and is encouraging him to do more racing.
"Mum, dad and my girlfriend came out. Dad was there to give me some advice," he said.
"He was pretty enthusiastic, getting up on the tyre pressures. He's pretty keen for me to do some more racing."
Besides his racing endeavors, Ben is a full-time employee at V8 Supercars team Paul Morris Motorsport.