One year on: Marshall relives horror day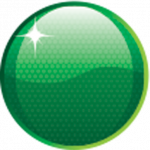 Marcus Marshall gets a shot at redemption this weekend in Townsville, because 12 months ago, he left the circuit with his tail between his legs.
Marshall was left stranded in Townsville without a drive last year in the V8 Supercars Championship Series after the IntaRacing arrived in far north Queensland, but was unable to take to the circuit, the team crushed under a mountain of debt.
Marshall now returns to Townsville to steer the ex-Team Kiwi Racing Falcon in the Fujitsu V8 Supercars Series this weekend, prepared by Matthew White Racing.
"Last year was a sad day for me at Townsville. I hope to turn that around and get racing," he said.
"We got to the track last year, unloaded and that was it. We went home with our tails between our legs. That was it. I'm pretty keen to get up there and get a big result."
The first-year IntaRacing operation, owned by Marshall's friend Daniel Tzvetkoff and his business partner Sam Sciacca, was out of money by Townsville.
Despite moves by Sherrin Rental to prop up the ailing team at the previous events at Symmons Plains and Hidden Valley, the team was liquidated soon after Townsville, with V8 Supercars Australia absorbing the Racing Entitlements Contract and much of the team's assets purchased by Triple F Racing.
"It was crazy, crazy times," he said.
"The team had no where to stay that night in Townsville, we had no accommodation, no rental cars, and no engine for the race car. It was pretty tough and emotional weekend and the end of a very short team history in V8 Supercars.
"That's all in the past, it's history, and we're moving on now."