Bargwanna goes own way on set-up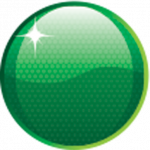 Rock Racing driver Jason Bargwanna is taking his own set-up route this weekend at the Sucrogen Townsville 400.
The veteran V8 driver, currently 22nd in the V8 Supercars Championship Series, will forge his own set-up direction at the street circuit as the fomer Bathurst winner looks to improve his pace.
Bargwanna has worked closely with team-mates Todd and Rick Kelly and Tony Riccardello so far this year, as all four Kelly Racing drivers shared set-up knowledge and data.
That level of cooperation will continue, but for Bargwanna and Race Engineer Stuart McDonald, Townsville will see the #11 Rock Commodore head in a more independent direction on car set-up.
As Bargwanna explains below, he wants Townsville to be a turning point for the #11 Rock Holden Commodore.
"We need to get back to getting good results with the Rock car," said Bargwanna.
"It's an important weekend for us. We've got a few different things in our set-up now.
"It's been different preparation for this race for Stuart (McDonald, #11 Rock Commodore Race Engineer) and I, because at the last few race meetings we've been following the same set-up strategy as both Rick and Todd.
"But we're going to go it alone in terms of our strategy and with the set-up for Townsville, to try something different to become more competitive.
"With that there have been many meetings, phone calls, emails and we've overlaid and examined a lot of data.
"We've spent a lot of time analysing video footage from last year and we're trying to work out whether we can make the car work with what we think is going to be a good set-up.
"Then we want to maximise that in the race and come out with a result that we can all be very proud of.
"I've got no doubt that there are some similarities with what Todd and Rick do compared to what I do, but there are some differences as well.
"So we have just got to really try to work on maximising the car for my style and for the things that I like.
"Our driving styles are very similar but we've had to really think hard about it because it's not like we are a mile off the pace, but in what is no doubt the most competitive time in V8 Supercars history, to be four tenths of a second off pole and be in the 20s on the grid is not what we want.
"It's not that we are doing a bad job, but we've got to do a better job. So we've really analysed things and broken it down even further.
"It doesn't take much of a gain to see you leap 10 spots up the order because it's so close.
"We're not looking for seconds here, we're looking for tiny gains on each corner to pick up one piece of time here and one piece there.
"It took me six months last year at Tasman at a new team to really start getting solid results. My second half of last year was quite strong.
"Again it's taken us some time this year. We've had moments we've been really happy with and other times where we've been shaking our heads.
"We'll get there, we'll just keeping plugging away and this weekend we aim to make strides towards the front."
Racing action kicks off in Townsville, Queensland, tomorrow.