Webber assumes Vettel's old RBR chassis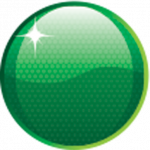 Mark Webber will compete in this weekend's British Grand Prix with the chassis that team-mate Sebastian Vettel rejected earlier in the season.
Autosport reports that the Australian's spectacular crash at Valencia saw his Spanish and Monaco Grand Prix-winning chassis heavily damaged, forcing Red Bull Racing to relegate it to 'spare' car duties for the remainder of the season.
Webber now moves from Chassis 4 to Chassis 3, which Vettel stepped out of after complaining the car was "not feeling right" during the Spanish and Monaco races, where he was comprehensively beaten by the Australian.
Despite the news, Webber will again start as one of the favourites to win on Sunday, when the Formula One circus visits the new Silverstone 'Arena' layout for the first time.
The British Grand Prix acts as a second home race for Webber, who has lived in England for some time. He has also enjoyed previous success at the Northamptonshire circuit, with his junior career including victories there in FIA GT (1998) and F3000 (2000).
"I like Silverstone a lot," he told the BBC.
"I'm looking forward to getting back on the horse after the non-finish in Valencia.
"It's been good track to me in the past, I've won there in most categories except Formula One, so I'm looking forward to trying to add a Formula One victory.
"There is a lot of history too with Silverstone. The people are very knowledgeable and we have a lot of British teams which is very exciting for the public who get very parochial about which teams they support, as well as which drivers.
"As an Australian, when I moved to Britain one of the first tracks I came to was Silverstone to go and have a look at it. It is almost like the Lord's of car racing in the UK."
As a side note, Webber's non-finish at the European Grand Prix at Valencia was his first DNF in 11 races – a record for the Australian championship contender.