Vodafone is new Speedcafe Platinum Partner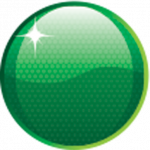 Australia's number one online daily motorsport news source Speedcafe.com.au announced today that Vodafone, the world's leading mobile telecommunications company and major Motorsport investor, has been signed as a Platinum Partner.
Naming rights sponsor of the McLaren-Mercedes Formula 1 team and Triple Eight Race Engineering's highly-successful Team Vodafone V8 Supercar outfit, Vodafone is one of the world's most recognisable brands.
Vodafone joins Irwin Tools, Orrcon Steel, Pirtek and Jack Daniel's as a Platinum Partner at Speedcafe.
All partner companies believe Speedcafe.com.au's flexibility and creativeness to develop full marketing programs, alongside branding through banner advertising, is hugely appealing.
Vodafone Hutchison Australia, which operates the Vodafone and 3 brands in Australia, has 6.8 million customers and growing, and employs more than 4000 people nationally.
Stephen Saunders, Head of Sponsorship and Events at Vodafone, said teaming with Speedcafe.com.au offered some exciting marketing opportunities, providing Vodafone with the opportunity to give something more to the fans.
"In a very short amount of time Speedcafe.com.au has made an enormous impact on the way fans get their motorsport "fix" each day," said Saunders.
"The site has been welcomed by the industry with open arms and we have been watching its development with keen interest.
"Obviously we are looking forward to plenty of exposure for the Vodafone brand through Speedcafe's advertising and marketing concepts, but more importantly we feel good about the fact that we are helping make this free service possible for the fans."
Speedcafe.com.au News Editor, Grant Rowley said that the partnership with Vodafone was the next valuable step in Speedcafe's development.
"We are proud of the level of interest we have developed in Speedcafe and our growing list of quality Platinum Partners," said Rowley.
"The more partners we have the more we can provide for our readers. In return we ask our growing list of loyal readers and subscribers to support our Platinum Partners whenever possible."
Vodafone will take ownership of the new-look Top 10 news section and be involved in several other marketing initiatives over the next 12 months.
To check out Vodafone's latest deals CLICK HERE