V8's 3D cameras to break new ground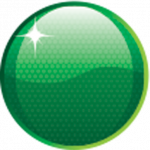 More three-dimensional camera testing will take place at the Sucrogen Townsville 400 this weekend.
New cameras will be placed inside the #22 Toll Holden Racing Team Commodore of Will Davison after a successful trail inside Davison's car at the last round of the V8 Supercars Championship Series at Hidden Valley Raceway.
The Hidden Valley test was a world-first as 3D cameras had never been used inside a race car.
And in another world-first this weekend, V8 Supercars Television will conduct a live transmission. If this trail is deemed successful, there's a good chance a live-to-air broadcast will be conducted for the Supercheap Auto Bathurst 1000 in October.
V8TV's executive producer Murray Lomax told Speedcafe.com.au that the footage gained from Hidden Valley was a good start to its trails.
"I think it was a reasonably solid test," he said.
"We recorded in the car, and we were able to marry the image the together to get the 3D effect that we are after, but it took us a few days to get it to a level to where it was reasonably satisfactory.
"We're not going to use the cameras that we had at Hidden Valley. We're waiting on new equipment to arrive. It's all cutting-edge technology, particularly at the size that we want to be able to have.
"When we get to Townsville, we'll do a hybrid test on moving forward on what we've done.
"The key difference this weekend is that we'll do a live transmission from the car to our outside broadcast unit – and that has never been done in 3D before."
Lomax says that capturing 3D images for live broadcasting takes four times the amount of data compared to regular 2D footage.
"There's a vast amount of data that is coming from them, much more than what we usually have," he said.
"The technology to be able to receive that is very sophisticated. We haven't had the opportunity to be able to test how that works. Townsville will be our first go at it."
At Hidden Valley, the cameras inside Davison's car were tested in three different views – looking out the front windscreen, looking over Davison's shoulder and looking up Davison from the passenger's footwell. He says that some of the trail footage was encouraging.
"Some of it is very impressive," he said.
"The angle looking up from the passenger footwell up towards the driver, seeing the gearshift move towards and away the camera is completely different to what we've seen before.
"The perspective of looking over the driver's shoulder with a view to looking out the front window, being able to be able to see the drivers arms and legs moving is much better than the regular two dimensional coverage.
"One of the things that we've got concerns about is the view out the window and how much of a 3D effect it has.
"Because of the cameras that we used at Hidden Valley, it wasn't as effective as we'd hoped. It's trial and error, though. There are no answers, we've got to go find them.
"It's an extraordinarily tricky thing to do, and there is no guide book at all. You've just got to go do the experiment to go and sort it out and once we've been through this process in Townsville, we'll be able to see what sort of steps we can stake from there, but it has to be one step at a time.
"Nobody's ever done this – and we'll be able to write the guide book after this!"