V8 truck convoy arrives in Townsville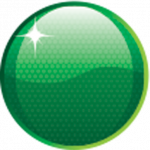 The V8 Supercars Championship Series circus has officially arrived in Townsville for the second-running of the popular street race – the Sucrogen Townsville 400.
At midday today, all of the V8 team's prime movers participated in a convoy through the town and its surrounding suburbs.
Dave Aldridge, driver of The Bottle-O Racing Western Star prime mover, told Speedcafe.com.au that the fans were out in force for the truck parade.
"We got a marvellous reception today," he said.
"The people came from miles for it. There were lots of people in the street holding flags and signs, I reckon it was much bigger than last year."
While most of the attention will be paid to the cars on the race track this weekend, the truck drivers ensure that the trucks were in mint condition for the public display.
"All the drivers get the truck washed, polish them up and get them looking good. It was a real buzz to be apart of," he said.
"We do these displays in Darwin, Townsville and Bathurst, and I have to say, Townsville is probably the best, even though we've only been here twice now.
"We cut a lap of the town, and we'd see people at one point who would cross to the other side of town to see the trucks again. There's a lot of passion for the V8s up here.
"We toot the horns, the lights are on. It's good fun."
Aldridge and a number of other trucks also took a selection of CANTEEN kids (and their carers) for a ride with them in the trucks.
CANTEEN is an Australian organisation for young people living with cancer.
Alderidge says that it was a thrill to brighten the day of the sick kids.
"We took a couple of Canteen kids. They were waving their hands, tooting the horn. It was good to see smiles on their faces. I think the carers had as goods a time as the kids!" he said.
The trucks have now arrived at the Reid Park facility where teams will set-up their pit bays, ready for the Sucrogen Townsville 400.