Rookie Reindler says Friday practice vital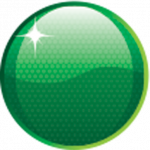 Sucrogen Townsville 400 rookie Karl Reindler says that Friday's four practice sessions will be vital for his weekend outlook.
The Fair Dinkum Sheds Racing driver heads to the Townsville street track for the first time and after a slow-and-steady start to his debut season (he currently sits 28th), the 25-year-old recognises that he needs to get on top of the set-up of his Commodore as early as possible.
"Friday practice is going to be very crucial in finding a well-balanced set-up before qualifying on Saturday morning," he said.
"There are a lot of very experienced engineers in the Fair Dinkum Sheds team that love challenges like this, so we're all really looking forward to it."
The West Australian is a known street circuit fan and despite having never been to the track, he thinks that his Brad Jones Racing-prepared Commodore VE will suit the track. Last year, team-mate Jason Richards qualified sixth for Saturday's first race.
"I think our cars will suit the Townsville circuit quite well," he said.
"The grip level was reasonably high last year, and some recent resurfacing should make it even quicker.
"There are a variety of different corners to set the car up for. It seems to have a few sections taken from other circuits we've raced at – the first part of the lap has the traditional Adelaide-style street circuit corners, and then it starts to open up a bit with some flowing sections, a bit more like Albert Park."
Reindler says he loves the fact that V8 Championship Series visits such a great variety of circuits.
"From a driver's point of view, it's great to have so many different race tracks in the championship," he said.
"We're lucky to have a lot of great permanent tracks in this country, but the growth of the street events has really allowed us to bring our sport to the people.
"It's a great opportunity for the fans to get a real taste of how V8 Supercars operate, a chance to meet the drivers and actually have a good chat to them. While it's very serious on track, there's a kind of relaxed attitude at events like this which make them thoroughly enjoyable."
The 2010 Sucrogen Townsville 400 will kick off with four practice sessions on Friday, before qualifying and twin 200km races are held across the weekend.