Todd Kelly: Planes, race cars and better results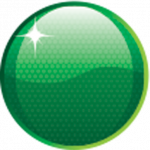 Todd Kelly hasn't enjoyed a champagne V8 Supercars season so far.
Currently 19th in the Championship Series, Kelly endured a tough start to the year, but in recent rounds has fought back, including a top 10 result at the last round at Hidden Valley.
How does Kelly plan to turn his fortunes around? Speedcafe.com.au's News Editor Grant Rowley spoke to the Jack Daniel's Racing driver about the second half of the year.
SPEEDCAFE: You had a ride in a Red Baron seaplane this morning. You've flown lots of different aircraft before – what were your impressions of the seaplane?
TODD KELLY: It was awesome. I've never been in a seaplane. I've been in boats all my life, and I've been flying planes for a long time, but I've never done it at the same time.
It was weird taking off in water. It got up like a speedboat would have, but the next second, we were in the air. It was probably one of the best landings ever because of the cushioning effect. It was a really good experience.
SPEEDCAFE: Did they let you take the controls and to fly it?
TK: No, but I really wanted to. Because it's a joy flight plane, there are two seats up the front and they have seatbelts there and there's no controls – I couldn't grab hold of anything!
SPEEDCAFE: Back to racing. I guess it's fair to say your year isn't really where you want it to be. What's your game plan from here?
TK: I'm not concerned that I'm not further up in the championship, but given that, I'm pressing on with what our original plan was which was to go through as much R&D and testing stuff after we had such a bad start to the season in the first few rounds.
We've been through that process and learnt a hell of a lot of stuff which we applied at Darwin. Now, things are back to normal, we've been through that testing regime and got all the new bits and pieces that we've been working on.
The rest of the year now goes back to having a standard sort of car, similar to what Rick has been doing, but using all of the little bits and pieces that we've got our head around.
I'm quietly confident that the second half of the year is going to be quite good for us. Darwin was an example of that. The car was probably better than it has been most of the year and Townsville this weekend is probably the one and only track that will be a challenge for us. We struggled here last year, but from then on, we should have a really solid run until the end of the year.
We've also found some pretty big things that were holding us back last year, especially with the brakes. The rest of this year for be a lot better for us.
SPEEDCAFE: When you look back at this year, what do you pin point as the reason for your lack of results? Also, have you been critical of your own driving?
TK: Well, it's so competitive now, you need continuity and you need the same car round after round that you know. If you make one or two wrong decisions with the tuning of the car and go into qualifying, it doesn't matter who you are, if you get it wrong, you'll be 20th.
With the things we've been testing, unfortunately, that's the position we've been in.
Like I said, now that we go back to a standard sort of set-up regime with a few little improvement added, we'll get that continuity back. All the ingredients are there to get the job done. With James Small engineering and the equipment underneath me, I think we'll go better. I certainly haven't forgotten how to drive, but you won't move forward if you're constantly testing, and my racing this year has been one big test session.
SPEEDCAFE: This is the last V8 round that you guys compete in individually. After the break, the next three rounds will see you compete with a co-driver. How do you view that?
TK: I'm looking forward to all that, but it will be tough for us. With the rule they've made for the driver pairings, it has really knocked us around. Not being able to have Rick and I together is probably the worst news we've heard since we've been running our own team. That is a bit of a bummer, but at the same time, we're looking forward to Phillip Island, especially because we get our own race with the qualifying deal.
Our cars have worked really well there, and I think we'll get through the next few rounds and hopefully have a good run. It will be weird to be actually competing against Rick in an enduro … It will be a bit different to how it has been in the past.
SPEEDCAFE: When do you guys expect to confirm your endurance drivers and combos.
TK: Before Phillip Island! Sometime soon.