Todd Kelly: No more race day testing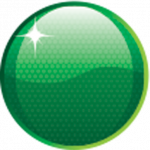 Todd Kelly sees a brighter future for his #7 Jack Daniel's Racing Commodore, ditching his testing regime and placing a larger emphasis on outright results.
After a horrid start to the year, Kelly decided to spend the first part of the season working on research and development, while team-mate and brother Rick Kelly concentrated on results.
Todd told Speedcafe.com.au that the R&D work on the #7 car is over and he will now compete with a refined, but standard car set-up.
"We've been through that process and learnt a hell of a lot of stuff which we applied at Darwin," he said.
"Now, things are back to normal, we've been through that testing regime and got all the new bits and pieces that we've been working on.
"The rest of the year now goes back to having a standard sort of car, similar to what Rick has been doing, but using all of the little bits and pieces that we've got our head around."
In the last round at Darwin's Hidden Valley raceway, Kelly scored two top 10 results. He says he is sure that those results was just the start of a more competitive back half of the year.
"I'm quietly confident that the second half of the year is going to be quite good for us," he said.
"Darwin was an example of that. The car was probably better than it has been most of the year and Townsville this weekend is probably the one and only track that will be a challenge for us.
"We struggled here last year, but from then on, we should have a really solid run until the end of the year."
For more with Todd Kelly CLICK HERE for today's Café Chat.
But before this weekend's racing at the Sucrogen Townsville 400, Todd and Rick spent the day on joy flights and boat rides. Check out the news video below.