James Courtney: Game on in Townsville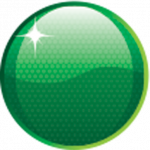 V8 Supercars Championship Series title leader James Courtney says that this weekend's Sucrogen Townsville 400 is not just another race – it's game on.
The Jim Beam Racing driver leads TeamVodafone's reigning series Champion Jamie Whincup by 57 points. Last year at Townsville, the pair took a win each, and now, it's time to find out who will lead the V8 championship heading into nine-week mid-season break.
"This is shaping up like a Hollywood movie script – I'm first in the championship and Jamie is second, I drive a Ford and he's in a Holden, and we both won a race in Townsville last year," Courtney said.
"It's going to be 'Star Wars on the streets', with both of us going full throttle to see who is in front after the weekend.
"There's no point talking things down and saying this is just another race because it's not – Townsville is the start of the second half of the season and it's game on!"
Even though the pair of driving stars are not noted for being the best of friends, Courtney still has professional respect for his title rival.
"Jamie didn't win the last two championships by accident," said Courtney.
"He's been the benchmark driver, so when you're going head-to-head with him you know you're doing a good job."
Courtney says that he feels no pressure leading the championship – the first time in his four-year V8 career.
"People ask if I feel pressure leading the championship, but for me it's exciting because it's where I want to be and it motivates our whole team," he said.
"This year, Jamie has dominated at some tracks and I've been quicker at others, but this weekend we're coming back to a place where we both won races a year ago so let's get out there and see who is best."
Practice for the Sucrogen Townsville 400 will be held on Friday, with qualifying sessions and 200km races on Saturday and Sunday.